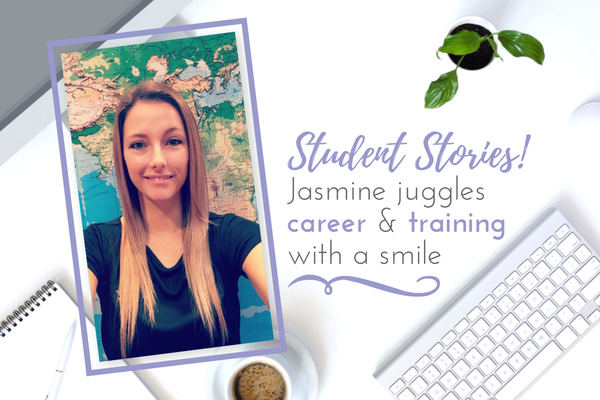 Working and training at the same time is possible, just ask Jasmine Anderson...
Like a fish to water, Jasmine Anderson took to her training so well she landed her first gig well before she completed her swim with us at Travel Academy.
We caught up with the former hospitality worker who is now successfully juggling her travel consultant job at High Wycombe Flight Centre with the completion of her Travel Academy training online.
Why did you decide to train for the travel industry?
I have always worked in hospitality and was looking for something I could make a career out of and have for life! I love to travel and am always looking for the next place to go and explore so it was a smart fit for me.
Has travel always been an important part of your life?
Travel is a massive part of my life. I even moved across the country on my own at the age of 23 for a new experience in a new place. I have not been all over yet but my list is getting bigger and bigger each day.
Tell us about your Travel Academy experience and trainers…
From the very first day at Travel Academy I knew I was exactly where I needed to be. My amazing trainer Lorissa was so passionate and enthusiastic about the Flight Centre way of life I found myself falling more and more in love with the company every passing day. Lorissa was, and still is, so encouraging and helpful throughout the whole process.
What were some of the highlights and challenges during your course?
My biggest highlight of the course was being able to apply for a job and be successful on my first go. I attribute this to all of the training, support and encouragement from my trainer and fellow classmates.
My biggest challenge in now completing term two and three of my training without face-to-face classroom time. It has made it slightly more difficult working at the same time, but it is possible especially because the trainers are still there to help and support me no matter how small the question.
---
#Freshstart: Greg Starts His New Travel Career
Then & Now: How Katie Went from the Travel Academy to Flight Centre Team Leader!
How the Travel Academy Helped Launch Tegan's Overseas Working Holiday

---
You're now a travel consultant at High Wycombe Flight Centre. Was this job your end goal while you were studying?
I went into the course wanting to be a travel consultant. So, yes this was always my end goal when studying, and I can't believe how lucky I am to have found my dream job before finishing the training.
Do you think the Travel Academy gave you the skills and experience you needed to land this job?
One hundred percent. I already had the confidence and communication skills from my previous hospitality jobs, which was a huge advantage. Thanks to Travel Academy I fast became equipped with the sales and travel knowledge needed to round-off my skills and experience. I was able to pick up the training quickly, which reduced my stress and increased my confidence.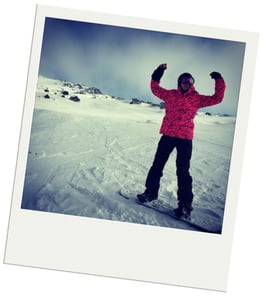 What's one thing about your job that has surprised you?
I have a lot more respect for the travel industry and everyone in it. Being a travel consultant is so much more than just booking a flight and I absolutely love the challenge of it all!
What's next for you? Do you have any specific career goals?
At the moment I am happy where I am, researching my next adventure while helping others create their dream holidays.
What advice would you give to people thinking about training for the travel industry?
I would definitely recommend Travel Academy to anyone considering training for the travel industry. It is so much more than just flights and hotels. The learning and career paths are endless, while every day is different!
Get inspired by more of our student stories...