#FreshStart: Where will you be this time next year?
by Jolee Wakefield on 05-Dec-2016 06:30:00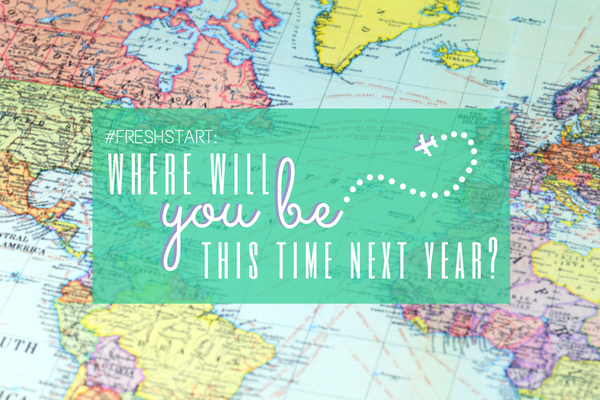 Have training, will travel. Turn your passion into a lifelong travel career today.
Did anyone else think this year was a blink and you'll miss it kind of year? You had some vague plans to change things up a bit, but you never actually got around to doing anything?
Well, as Christmas hurtles toward us at the speed of light, it's the perfect time to get a jump on all those new year resolutions and take your first steps into an awesome new career in the travel industry.
Just think- if you start planning now, you could literally be anywhere in the world, doing something you love by this time next year! Now that would make for a very exciting end of year celebration - don't you think?
Training with the Travel Academy will help you reach your dreams of an exciting, challenging and hugely rewarding gig in the tourism industry.
We're not going to lie, tourism is an amazing industry to work in, and anything worth having is going to take hard work. But, there is nothing better than achieving your goals and having a job where you get to explore new places, learn about new cultures and meet new people every day.
Take it from us; it is so worth exploring a new career in travel!
RELATED: 17 Signs you need a career change

One of the best parts of working in the travel industry is the potential for your career to take you anywhere in the world doing a range of new and exciting things- the potential for fulfilment, excitement and good old fashioned fun is endless.
Imagine indulging your passion for travel every day of your working life? Sounds like a dream, right?
At the Flight Centre Travel Academy, our Diploma of Travel and Tourism qualification will teach you practical skills like booking systems, travel products and customer experience. We will give you exposure to sales techniques, industry partners, live systems and give you the theory behind the why. This will set you apart from others vying for the same positions in the sought after travel industry.
Do you see yourself creating the ultimate travel experiences for others as a travel consultant? Or would you prefer to work towards a career in guest services at a hotel or with an airline? Perhaps you would prefer to sail the world on board a cruise ship?
One small decision could change the course of your life and within one short year, you could be living your ultimate travel dreams. So, where in the world do you want to be this time next year?
Stop dreaming about a change and make this year the time you take action and start your new adventure with a kick-ass career in the travel industry...