You choose - UK or Canada!
Work, Study + Live Abroad
Our diploma of travel and tourism can take you anywhere!
Start your career overseas!
After completing our university-accredited Diploma of Travel and Tourism, our program leaders will set you up to work in either the UK or Canada. Choose from our live abroad options below.
Benefits of Studying With Us
As part of Flight Centre, we are industry experts and studying with us means you will have access to:
Industry Events
Exclusive access to Travel and Tourism events.
Industry Events
Job Support
We'll help you find an industry job!
Job Support
Discover the Diploma
Facilitated by Flight Centre experts and delivered in partnership with Torrens University Australia, this Diploma has been designed to provide graduates with academic and real-world knowledge of the travel and tourism industry. The Diploma also focuses on providing students with skills suitable for employment.

Student Support
From your well-being to payment options, supporting our students throughout their journey is our number one priority.
Discover how you will be supported throughout your Diploma of Travel and Tourism journey and beyond.
Recruitment & pathway support

Well-being resources

Payment options
Student Success Stories
Hear firsthand from students who have studied the Diploma of Travel and Tourism!
"The purpose of the Flight Centre Travel Academy is to use our university level Diploma of Travel and Tourism and standing in the industry to set students up for success in a job that suits them across the country and industry."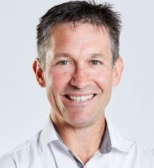 Cameron Boyd
General Manager
Now Is The Time
Send us an enquiry to start your Study, Work + Live Abroad journey today!
By submitting this form, you consent to our Privacy Statement.