The Program
Combined with our Diploma of Travel and Tourism, this program offers you exclusive adventures with luxury resort destinations, and support with travel benefits, eco-tourism experiences, and create your journey with old and new mates!
Work with the best
Discover the extensive network of employer partners we have that you could be working for throughout your adventure, either on island or at Airlie Beach!
Hamilton Island Resort

Daydream Island Resort

Coral Sea Marina Resort

Mantra Club Croc

Cruise Whitsundays

Club Wyndham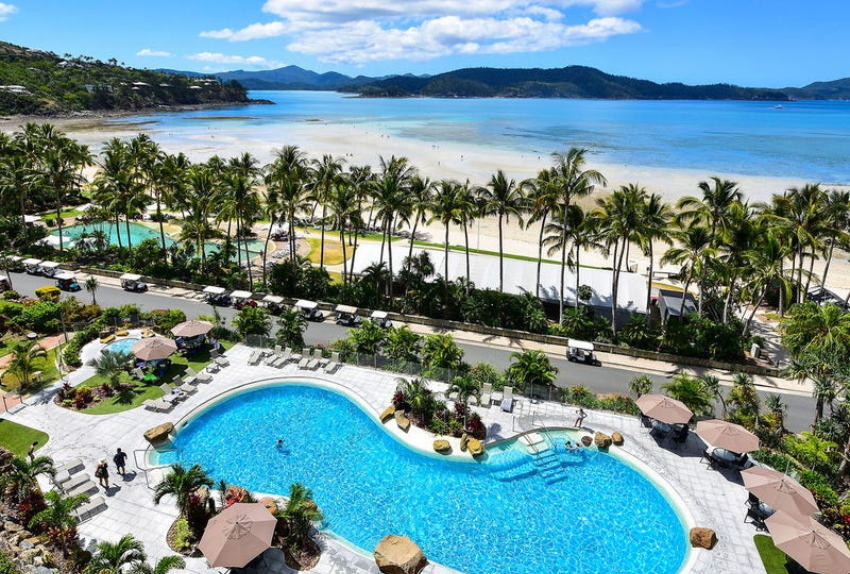 Study with experts
Complete your studies in the scenic Whitsunday Islands? Sounds good to me!
With flexible online study and support options, complete the Diploma of Travel and Tourism whilst living out your dreams in paradise.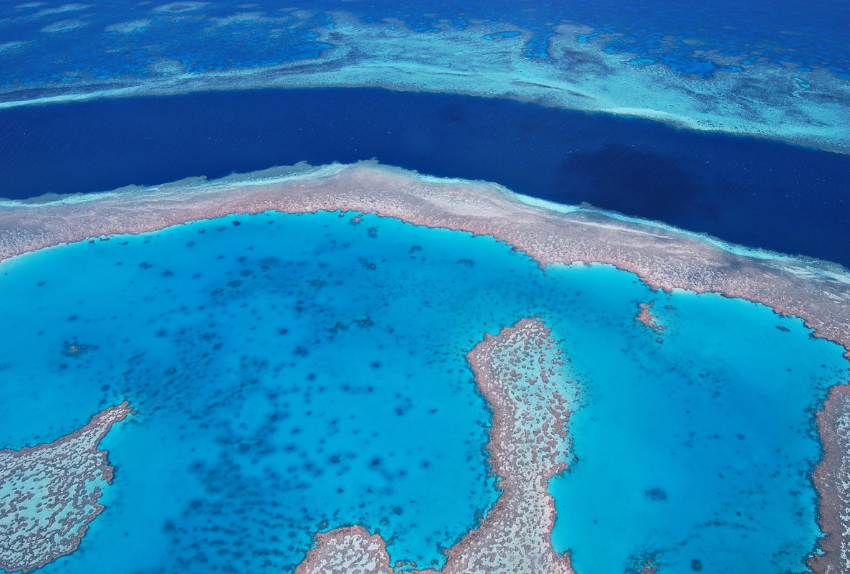 Play like there's no rules
This program provides you with a variety of action-packed travel benefits, sustainability activities and the eco-tourism experiences of a lifetime.
Red Cat Adventures day tours and activities, such as the iconic Thundercat Boat Adventure
Turtle Releasing
Eco-tourism day tours with Eco-Barge
Welcome and Graduation Celebrations
Coral Spawning
These travel, sustainability and eco-tourism experiences are available to you through this exclusive Flight Centre Travel Academy program, in collaboration with our employer and industry partners.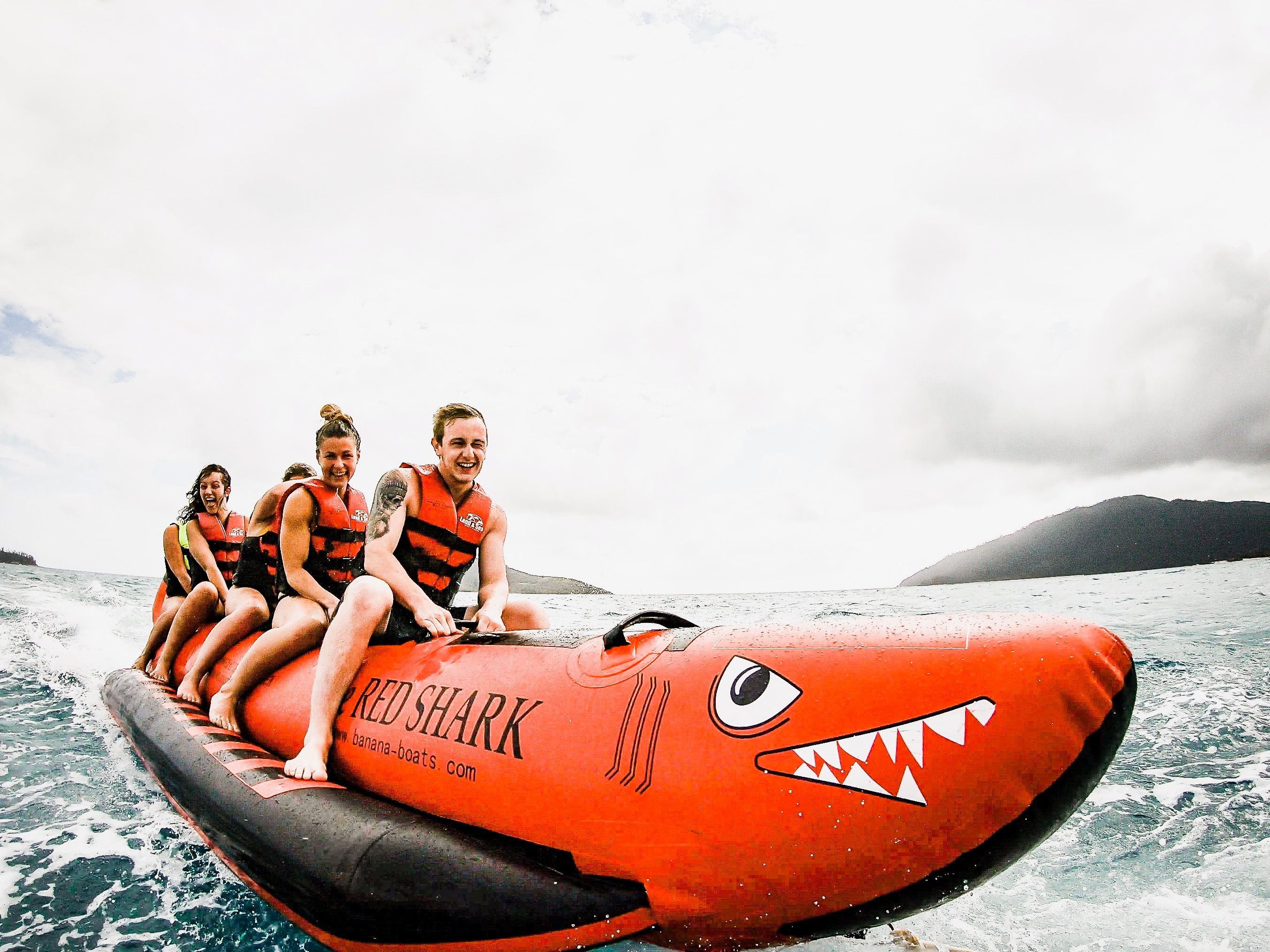 Program Benefits
If waking up in the scenic Whitsunday Islands isn't already remarkable enough, discover why this adventure is truly like no other.
Industry Connections
Industry Connections
Confidence & Independence
Confidence & Independence
Real World Skills
Real World Skills
Dedicated Program Leader
Dedicated Program Leader
Exclusive Play Activities
Exclusive Play Activities
Live In Paradise!
Live In Paradise!
Our Partners
Work, Study + Play Whitsundays could not be the lifechanging program that it is without the ongoing support and participation of our amazing employer and supplier partners.
Program Timeline
Work, Study + Play Whitsundays is a 13-month program that allows you to live your dream in the scenic Whitsundays whilst completing your accredited Diploma of Travel and Tourism.
Step 1
Start Your Studies
Begin Semester One of the Diploma of Travel and Tourism at home, studying full-time.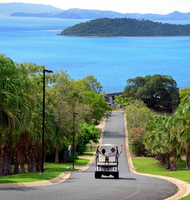 Step 2
Sneak Peek Trip
The Sneak Peak Trip is offered to students as an opportunity to conduct your interviews in person, meet their peers and our employer partners and discover the background you will be living in.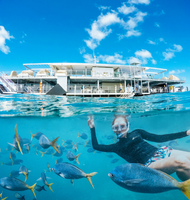 Step 3
Let's Get The Adventure Started
The Welcome Part & Induction Day is held for each round of Work, Study + Play Whitsundays movers. This is the perfect way to launch the exciting adventure you have ahead of you.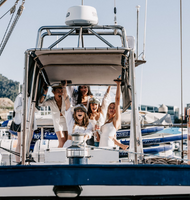 Step 4
Study Part-Time
After finishing Semester One, begin Semester Two part-time. This way you can maintain a work-life balance once you move to the Whitsundays.
Step 5
Travel Experiences
With help from our partners such as Red Cat Adventures, experience a variety of tours, daytrips and adventures throughout the Program. These will be communicated to you well in advance from the Program Leader.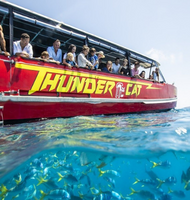 Step 6
Eco-Tourism Experiences
Alongside the exclusive travel experiences available to you, there will also be a range of activities focussing on eco-tourism experiences in the Whitsundays. Play your part throughout your adventure.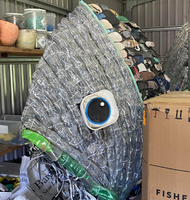 Graduation getaway and celebration
What's graduation without a celebration, right? We'll host you and your peers for a two-night graduation getaway like no other! All set to the backdrop of the picturesque Whitsunday Islands.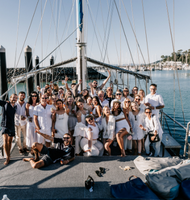 Graduation Ceremony!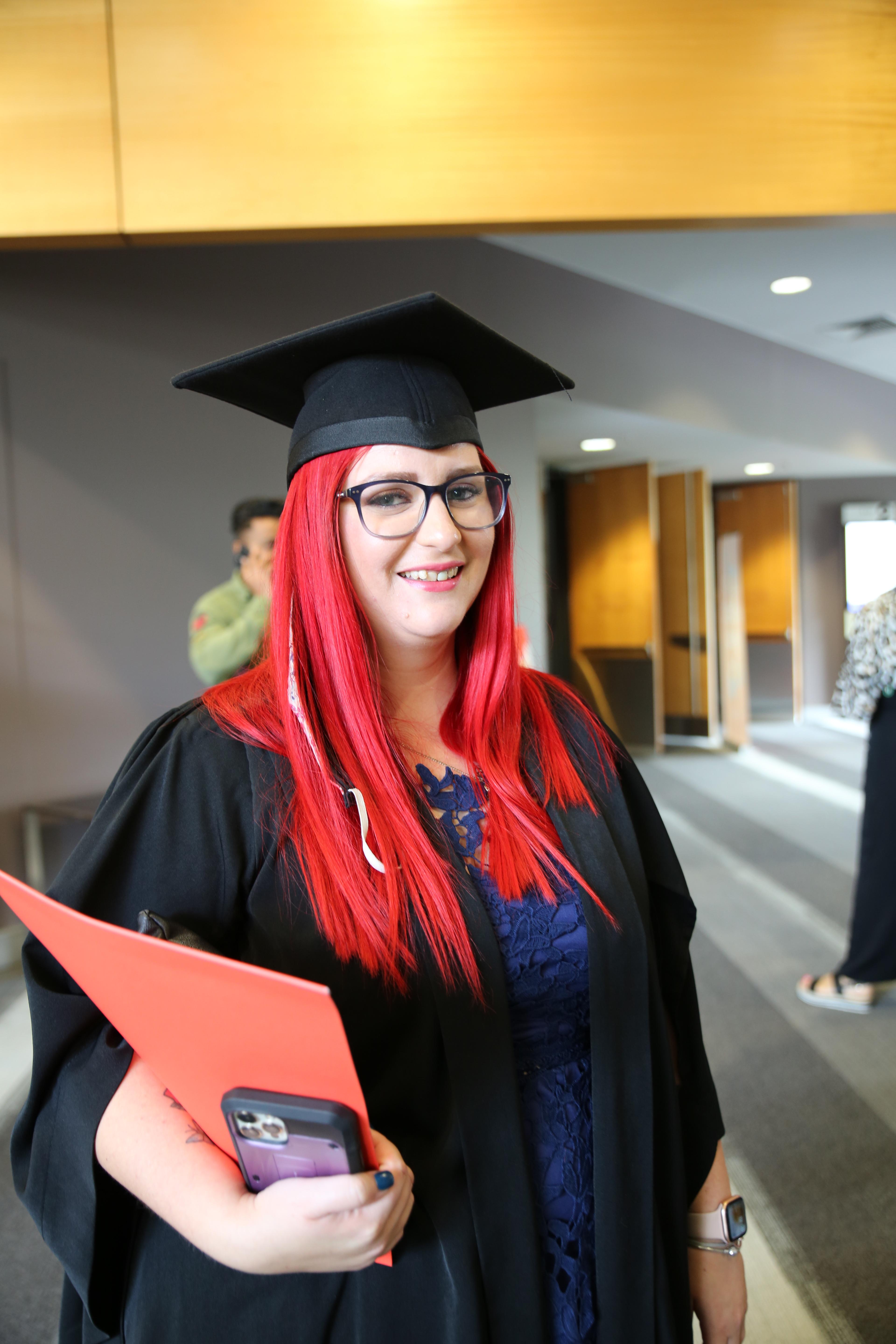 Student Success Stories
Here first hand from students on the Work, Study + Play Whitsundays Program!
"We always find the students professional and excited to be living and working in the Whitsundays / Daydream Islands. They make the most out of this opportunity to grow in their careers with a few of our previous students stepping into team leader roles while continuing to learn new skills in hospitality."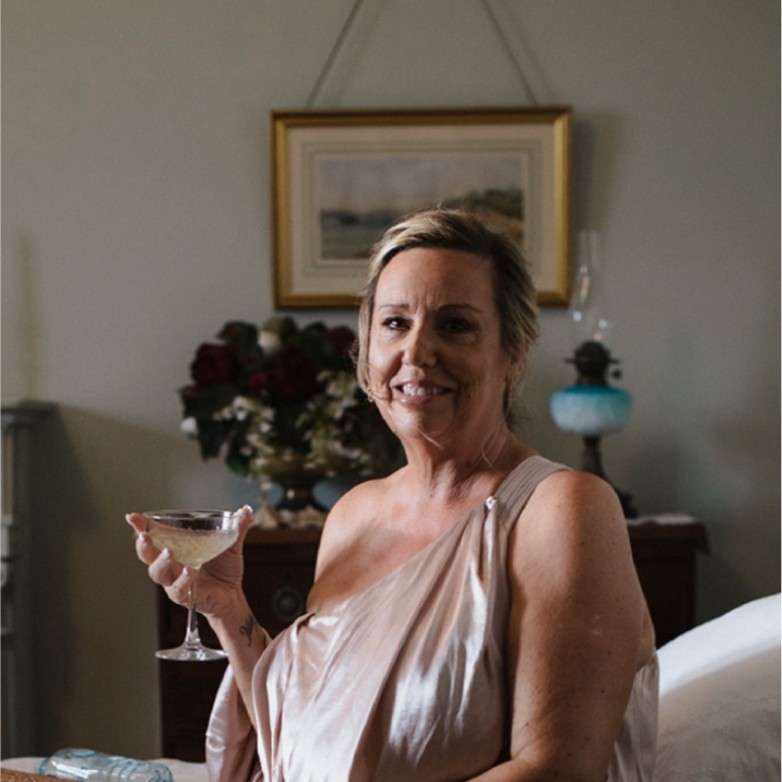 Claire Higham
Talent Acquisition Coordinator | Daydream Island
"It's such an amazing opportunity to get a foot in the door at a large hotel while training - and I know our experienced team members have loved sharing their know-how and enthusiasm for guest experience and the tourism industry."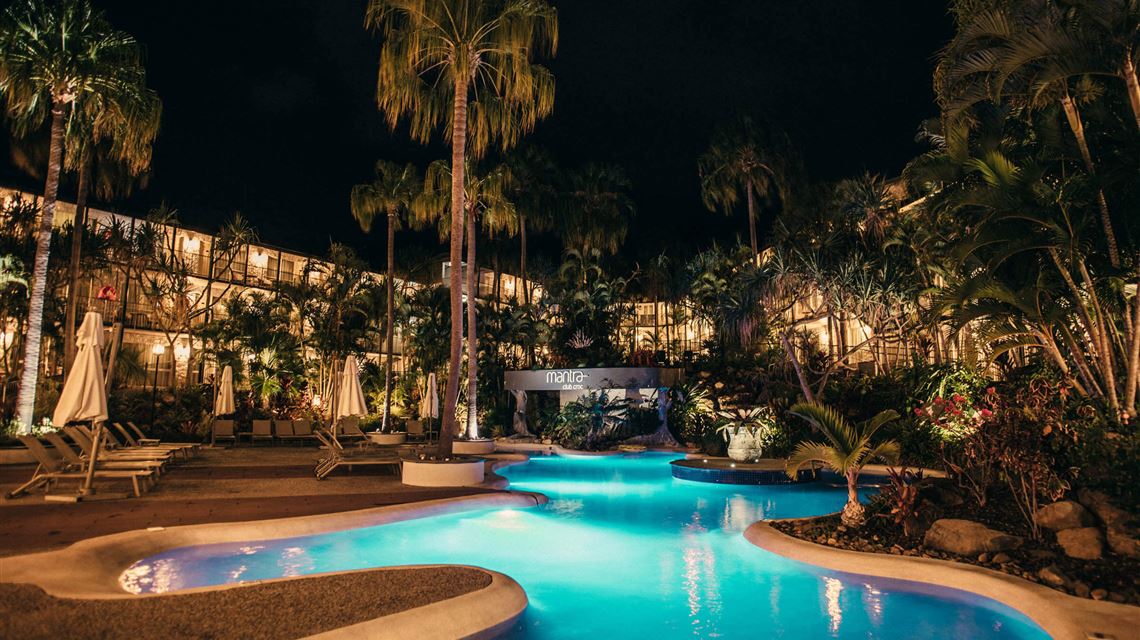 Jacqueline Bainbridge
General Manager | Mantra Club Croc
Course Structure
The content and systems students are trained on, are always current and in-line with the ever-changing industry. When you study with us, you are studying with the best.
Work, Study + Play Whitsundays FAQ
If we haven't answered your question below, please don't hesitate to reach out for a chat!
Your work start-date will vary based on your intake date. However, all students move up to the Whitsundays once they have completed Semester One of the Diploma of Travel and Tourism.
Will uniforms be provided?
What accommodation is there?
How much does the Diploma cost?
The university accredited Diploma costs $2300/subject. Eligible students can use FEE-HELP for these payments (this is like HECS).
How much do the Play activities cost?
The travel and sustainability/eco-tourism activities are either discounted for our program goers or free.
What does Orientation look like?
Your orientation for this program will involve a pre-start call with the Flight Centre Travel Academy recruitment team which will outline how to begin and get ready for your adventure in The Whitsundays. There will also be one on one and group orientation calls from the Flight Centre Travel Academy engagement team to set you up for success.
Back to top
Now Is The Time
Discover more about the Diploma of Travel and Tourism by downloading our Course Guide today.
By submitting this form, you consent to our Privacy Statement.