Start your Travel Agent Journey!
Flight Centre Travel Consultant Program
Launch your career with Australia's leading travel brand!
Get $18K to Study With Flight Centre!
Ok, what's the catch?
When you succeed, we succeed! This payment of up to $18,000 for qualifying travel consultants is our way of saying thank you.
Scholarships will be awarded based on academic achievement, to qualify students who have:
Completed the Diploma of Travel and Tourism;
Completed the Flight Centre certificate of excellence; and

Completed the equivalent of 2 years full-time employment with Flight Centre Travel Group.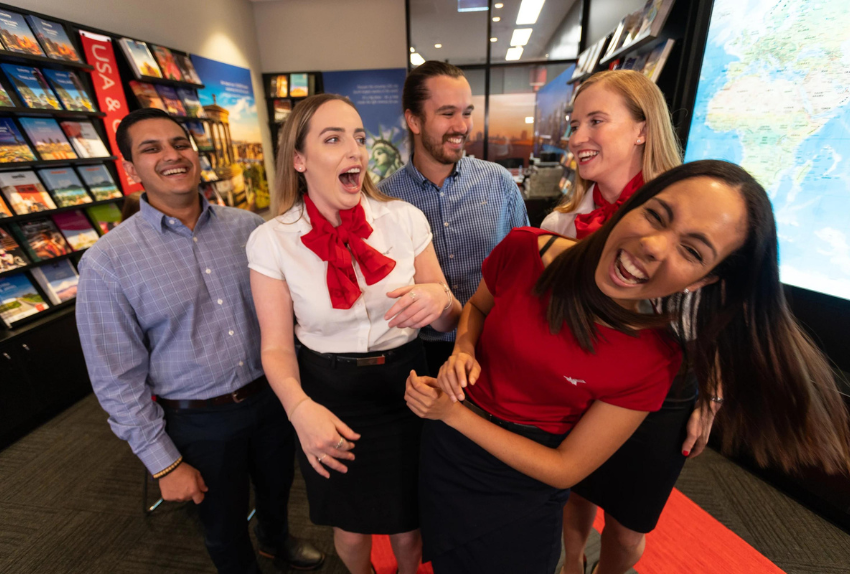 Benefits of Studying with us
As part of Flight Centre, we are industry experts and studying with us means you will have access to:
Industry Events
Exclusive access to Travel and Tourism events.
Industry Events
Job Support
We'll help you find an industry job!
Job Support
Travel Consultant Program Specific Benefits
Work Experience
The opportunity to do work experience in a Flight Centre Store.
Work Experience
Flight Centre Content
Real examples from Flight Centre stores are used in course content.
Flight Centre Content
Tailored Support
Exclusive guidance from our Program Team and Program Leaders!
Tailored Support
Celebrate the Journey
Join in on the party! A Celebration Buzz with the team.
Celebrate the Journey
Certificate of Excellence
Graduate with the Flight Centre Certificate of Excellence!
Certificate of Excellence
Take The First Step
Send us an enquiry to start your travel career journey today!
By submitting this form, you consent to our Privacy Statement.
Life of a Flight Centre Travel Consultant
If you're after a job that combines your desire and love of culture and travel with sales-driven motivated teamwork, this one is for you!
Flight Centre celebrated its 40th birthday this year! That means we're talking 40 years of experience that will help take you to new heights in your career.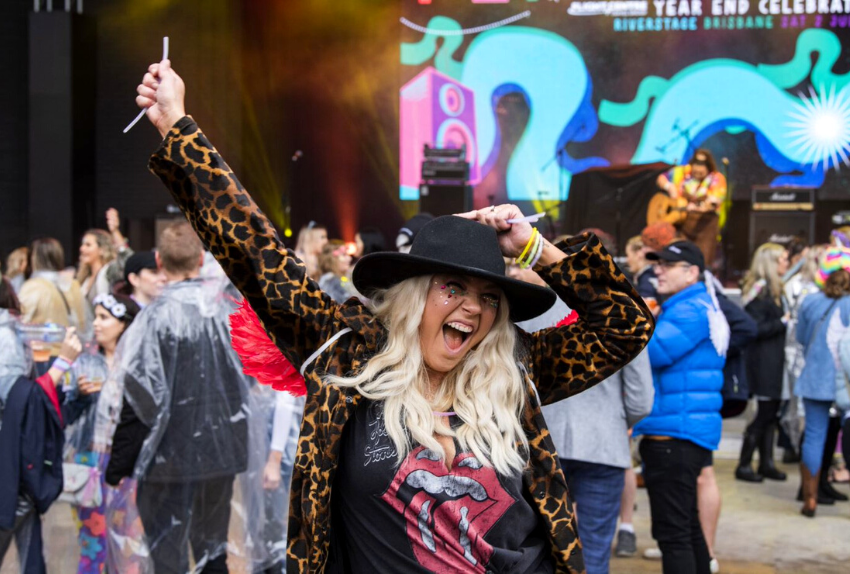 How the Travel Consultant Program Works
Step 1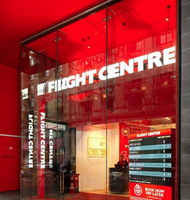 Step 2
Step 2
Graduate from a university level Diploma of Travel & Tourism in only 9 months.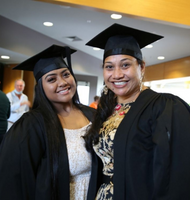 Step 3
Step 3
Begin employment with Flight Centre as a Senior Consultant.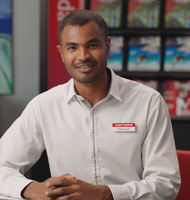 Step 4
Step 4
After your second year of employment with Flight Centre, eligible travel consultants can get back up to $18,000!*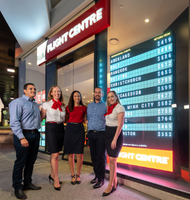 Travel Consultant Stories
Hear all the good things first-hand from students of this Program!
"Our students, Ziggy and Georgia are going really well! Chadstone Shopping Centre is the biggest this month, so its full on and they're doing amazingly."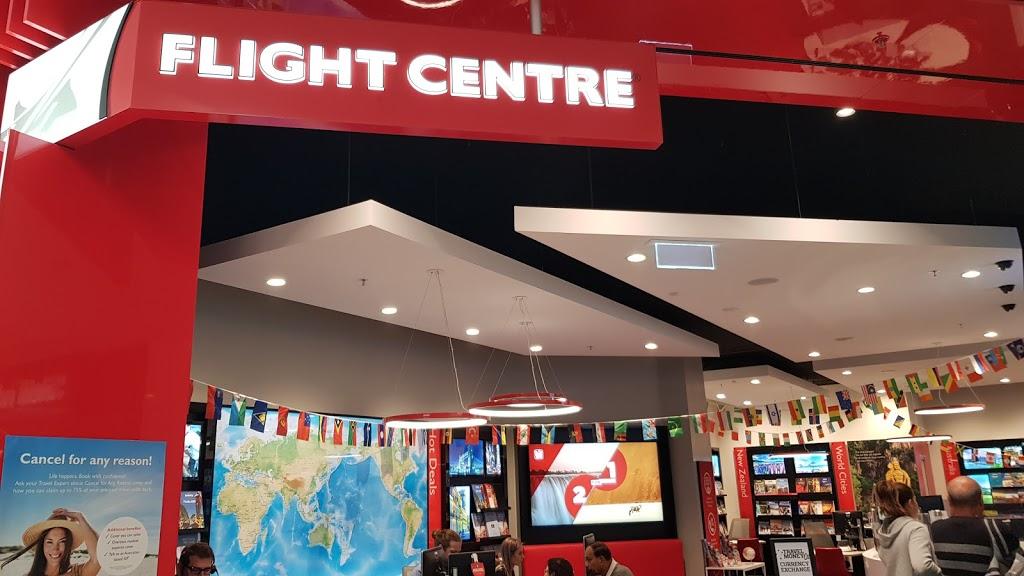 Niki Leonardos
Store Manager
Course Structure
The content and systems students are trained on, are always current and in-line with the ever-changing industry. When you study with us, you are studying with the best.
Flight Centre Travel Consultant FAQ
What if I don't live near a Flight Centre store?
We'll work with you to locate the most convenient store for you, however, if do not live near any then we would ask you to consider relocating. However, we will treat each student case by case and find the best solution for you!
How will I receive the Scholarship payment if I qualify?
You will receive a one-off payment of either $18,000 or $9,000 (depending on your academic performance), in your pay from Flight Centre after the equivalent of two years full time employment with the company.
In my first 2 years of employment, can I transfer to another shop or another state?
With the agreement from your Team Leader and Regional Sales Manager, you can transfer to another Flight Centre store in Australia, and still be eligible for the Scholarship payment.
How much does the Diploma cost?
We partner with Torrens University Australia and the cost for this tertiary Diploma is $2,300 per subject, or $18,400 in total for 8 subjects.

If you are an Australian citizen, then you are eligible for a FEE-HELP loan to pay all or part of your tuition fees.
Please note that there is a lifetime cap on FEE-HELP debt, so know your balance before you apply. Visit the Loan Repayment page to check your balance.
Back to top