Phoebe's Career Success Story
How Phoebe Made Her Dream Career in Travel Come True
Phoebe kickstarted her career in travel by combining work and study. Find out how she managed to do it all studying
at Flight Centre Travel Academy!
"The diploma of travel was great fun - I had a blast making friends along the way. You should definitely get on board!"
Why did you choose to study at the Flight Centre Travel Academy, Phoebe?
"When I made the decision to study Travel and Tourism, I looked into many courses available out there.
I decided on Flight Centre Travel Academy as it provided me with the flexibility needed to continue working and I knew, being a part of the FCTG, there would be a wealth of industry knowledge shared."
What did you enjoy the most about the course?
"The trainers all had so much experience and knowledge, not just within Flight Centre but in different businesses around the globe.
They saw the potential in students and helped us all reach our goals as to what we wanted to get out of the course.
The course material itself allowed us to look into other aspects of a business, rather than just the front-line sales roles.
Learning the fundamentals of accounting/ finance, marketing and professional writing have helped me with my career progression since leaving."
How did you fit study into your life?
"The course was pretty flexible so I was able to take a couple of annual leave days to attend the in-class sessions, and then schedule meetings/ tutoring sessions around my schedule.
I was also able to start the semesters when it suited me, as there are many intake possibilities."
What did your journey look like since graduating?
"Throughout the course, the trainers gave us opportunities to apply for roles that they had heard about working within the Melbourne FCTG head office.
I always had my sights set on getting into a more corporate role and after applying for a few, was accepted to work alongside the FCTA trainers as a business development coach for other students.
After around 18 months, I was supported with my decision to leave the academy and head overseas to do a working holiday. I did seasonal positions in the UK in between exploring Europe.
Through my connections back in Australia, I heard that there were positions opening at Intrepid Travel, so I returned home and began working there on the reservations team.
I gained more experience and more friends and was fortunate to have kept my role during the pandemic.
I recently moved states and left Intrepid to pursue a role where I can expand on my business knowledge and experiences."
Given the current travel climate due to COVID, how do you feel about the future of the travel industry?
"I have many friends in the industry, having now been a part of it for five years, so I can't say I'm not a little worried.
I saw a lot of redundancies in 2020, but at the end of the day, everyone wants to travel. Whether it's just a few hours' drive from home, or if it's a 30-hour flight, people are keen to get out and about.
The travel industry might look different at the end of all this, but there will never be a stop in demand for it altogether."
What are your goals for the future?
"When the world opens, I want to travel some more (don't we all) but I think in terms of a career, I just want to be able to continue to develop my knowledge.
I don't have a set goal of "what I want to do when I'm older", but I think as long as I'm working in a supportive, influential and progressive business, I'll be happy."
What advice would you give to future students?
"Get involved as much as you can and put your hand up for all opportunities! If there are excursions, guest speakers, interviews etc. it is so beneficial to do it.
You get to learn about all these different stories plus get your name known."
Thank you, Phoebe!
Delivered in conjunction with our partner Torrens University Australia, the Diploma of Travel and Tourism has been designed to provide graduates with a broad base of travel and tourism knowledge and skills suitable for employment.

The Diploma of Travel and Tourism offers insight into the diverse tourism industry from knowledge provided first hand from Australia's largest travel company.

The content and systems students are trained on, are always current and in-line with the ever-changing industry. When you study with us, you are studying with the best.

Our Diploma allows graduates to continue on to a Bachelor of Business with Torrens University Australia.
Click here to request more information on the Diploma of Travel and Tourism!
"Flight Centre Travel Academy as provided me with the flexibility needed to continue working throughout my course."
Phoebe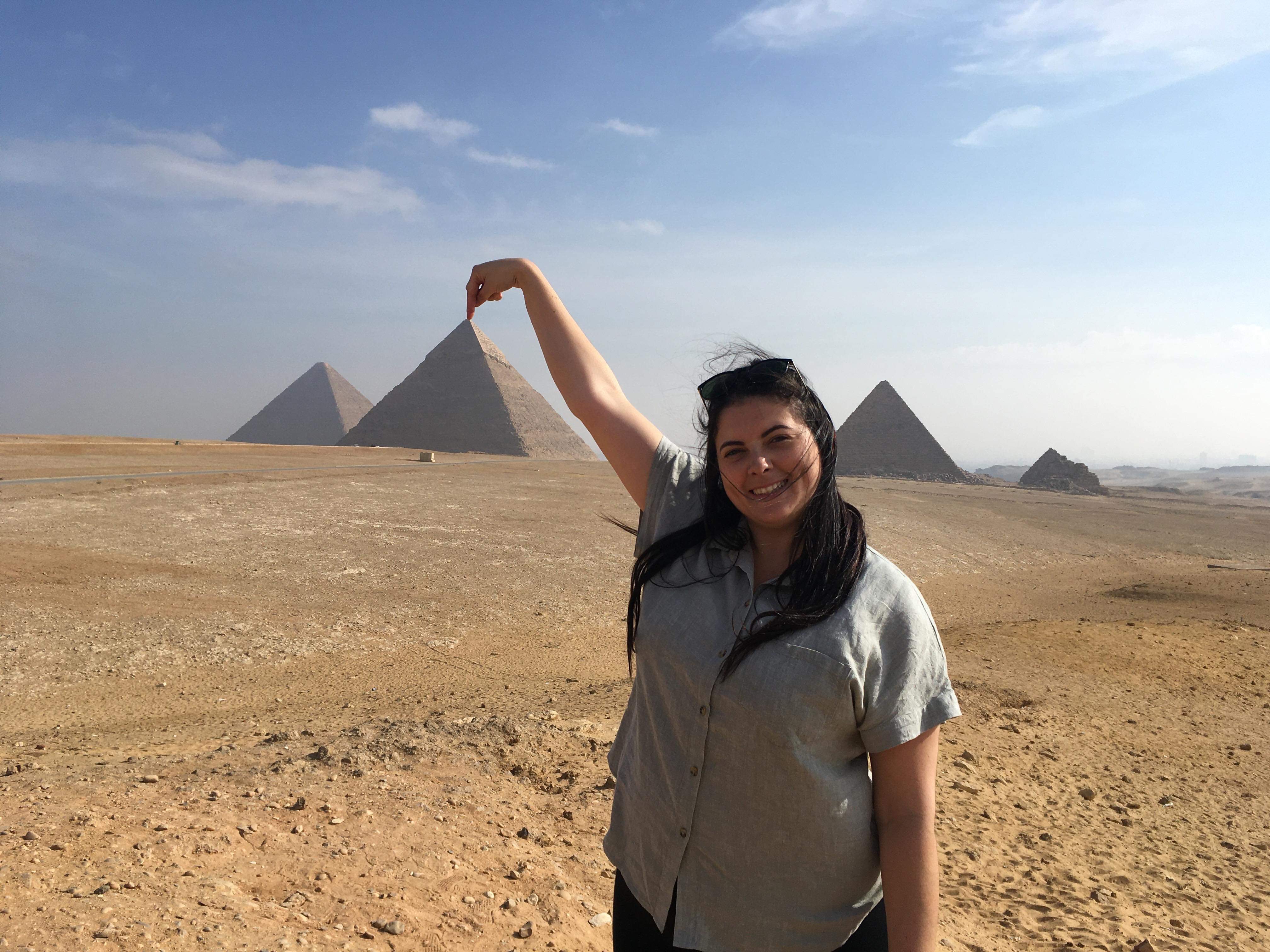 "I was able to start the semesters when it suited me, as there are many intake possibilities."
Phoebe