Up, up and away!
Work, Study + Fly
This program
combines the

Diploma of Travel and Tourism

with the ultimate start to your career in the airline industry.
Take Your Career to New Heights!
Studying our university-accredited Diploma of Travel and Tourism means you will be learning directly from one of the pioneers and global leaders of the travel industry. This program will set you up for success to work with our airline partner, Bonza.
Our Partner - Bonza
Bonza is Australia's new and only independent, low-cost airline servicing domestic and regional routes in Australia.
They

're genuine, down to earth and care about people.
Their staff (legends) are warm and deliver a friendly, personalised service.
They're unique and like to have fun!
They're passionate about sustainability, reducing waste and keeping costs down.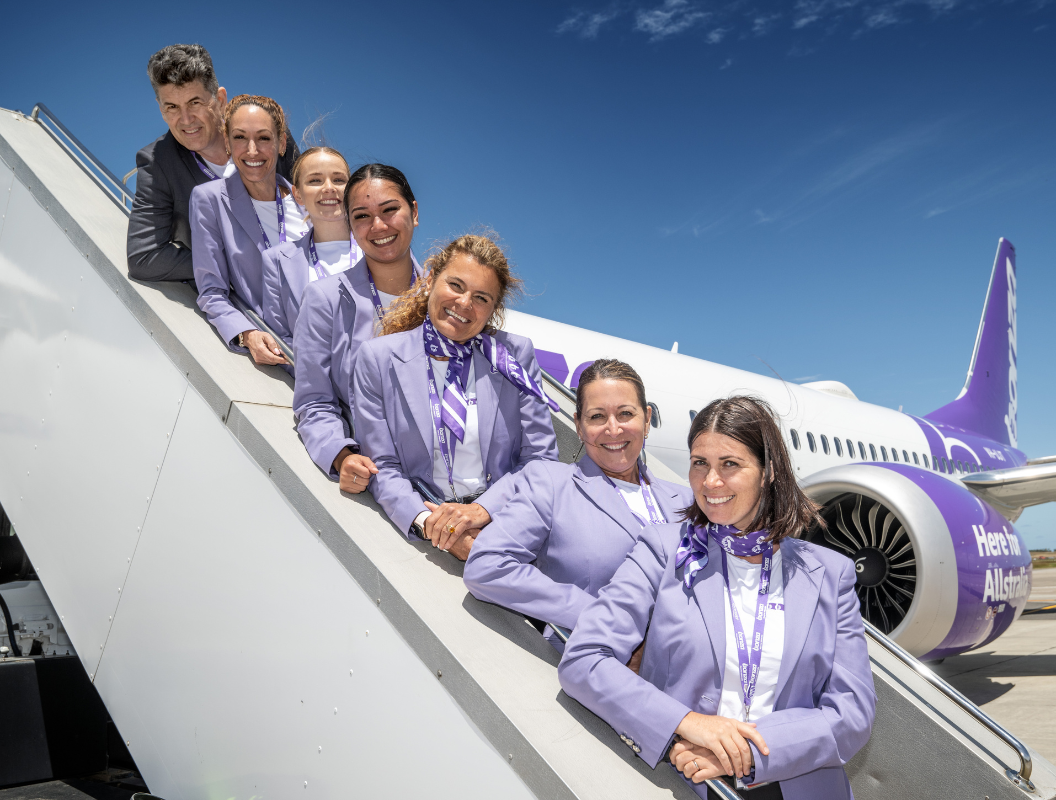 Ground Staff
Ground Staff
Customer Service Champion
Customer Service Champion

Benefits of Studying With Us
As part of Flight Centre, we are industry experts and studying with us means you will have access to:
Industry Events
Exclusive access to Travel and Tourism events.
Industry Events
Job Support
We'll help you find an industry job!
Job Support
Program Specific Benefits
Exclusive Events
Exclusive Events
Interview Preparation
Interview Preparation
Q & A with Bonza
Q & A with Bonza

Step 1
Start your Diploma
With flexible online study options available, find study how you want.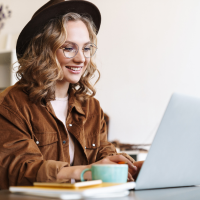 Step 2
Semester 1 + Q & A with Bonza
In semester 1, you'll learn from industry professionals and also have the opportunity to meet Bonza staff and ask them all the ins and outs of working for an airline.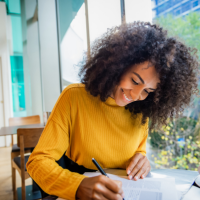 Step 3
Semester 2 + Interview Preparation
Work with our Program Team to land your dream job within the airline industry.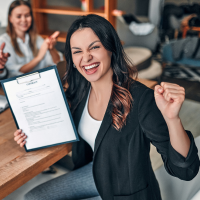 Step 4
Graduate
Graduate with our Torrens University Diploma of Travel and Tourism in only 9 months (if you are full-time).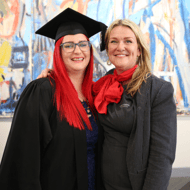 Step 5
Start your 5 Week Bonza Training
After successfully getting through the Bonza interview process, you will undergo an intensive 5 week Ground School program to prepare you for your new career.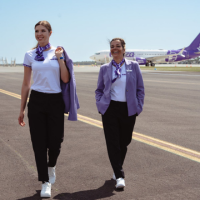 Step 6
Take Off!
After successfully completing the 5 week training, you will then take off in your new airline career.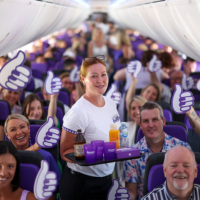 Discover the Diploma
Facilitated by Flight Centre experts and delivered in partnership with Torrens University Australia, this Diploma has been designed to provide graduates with academic and real-world knowledge of the travel and tourism industry. The Diploma also focuses on providing students with skills suitable for employment.
Student Support
From your well-being to payment options, supporting our students throughout their journey is our number one priority.
Discover how you will be supported throughout your Diploma of Travel and Tourism journey and beyond.
Recruitment & pathway support

Well-being resources

Payment options
Work, Study + Fly FAQs
What are the Diploma entry requirements?
Completion of Year 12 (or equivalent) & online admission.
What is the duration of the Diploma?
Full-time study is 9 months (2 semesters)
Part-time study is 18 months (4 semesters)
What is the cost of the Diploma?
We partner with Torrens University Australia and the cost for this tertiary Diploma is $2,300 per subject, or $18,400 in total for 8 subjects.

If you are an Australian citizen, then you are eligible for a FEE-HELP loan to pay all or part of your tuition fees.
Please note that there is a lifetime cap on FEE-HELP debt, so know your balance before you apply. Visit the Loan Repayment page to check your balance.
Are classes online or in person?
All subjects are delivered completely online!
We do offer live tutorials, QA's and coaching calls to help you along the way.
What are Bonza's entry requirements?
Hold a valid, Senior First Aid Certificate code (HLTAID011) and Responsible Service of Alcohol Certificate.
Be able to reach up to 180cm.
+18 years of age, be in excellent health, able to pass respiratory tests if required and a proficient swimmer.
A love for all things digital - we are paperless and your familiarity with all things online will assist with your training and delivery of customer service in your Cabin Crew role.
When will I start working?
After graduating your Diploma of Travel and Tourism, successfully completing your interview process and finishing your 5 week ground school, you will then begin working for Bonza.
Although Bonza specialises in connections throughout Australia, their main locations of employment are in Melbourne, the Gold Coast or the Sunshine Coast.
What if I am not successful in gaining a job?
We have a range of other job pathways that we will assist you with if you are unsuccessful in the interview process.
Back to top
Now Is The Time
Excited to learn more about the Work, Study + Fly Program? Contact our team today!
By submitting this form, you consent to our Privacy Statement.