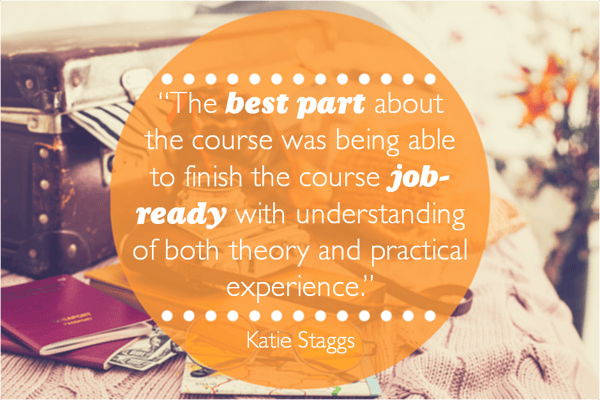 There's no better feeling for our trainers than bumping into former students and finding out what they've been up to – especially when it turns out they've been absolutely smashing their career goals!

We asked our graduate Katie Staggs to take a look back on the lovely words she wrote when she left the Academy, and give us an update on what she's been up to since then.

"A few months ago, a friend discovered I was unhappy with what I was currently studying and suggested I check out Flight Centre Travel Academy. After attending an information session I decided to enrol into a travel course for the next month.


I was so excited; my first day was above and beyond what I expected! I had both Lori and Matt as trainers over the next two weeks and, wow, did I learn a lot!


Matt and Lori used their industry experience and a hands-on approach to teaching, and through them I began to discover the travel and tourism industry.

The best part about the course was being able to finish the course job-ready with understanding of both theory and practical experience.


In just two weeks after completing the course I was starting not just a job, but a new career! Without Lori, Matt and the team at Flight Centre Travel Academy, I would never be in the position I'm in now."
"Two years ago, I made a big decision to enrol at the Flight Centre Travel Academy. I never realised how much that decision would shape the path I'm on today.


Fast forward to now and I am speechless at how much has happened in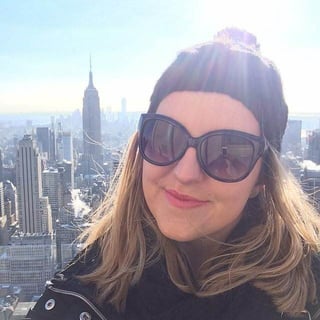 these two very fast years. I've visited New York, Washington DC, Queenstown, Beijing, Xian, Shanghai, Hong Kong, Macau, London, Paris and Vanuatu.


I became an Assistant Team Leader by the end of my first year working for Flight Centre and I am eager to further my career in this amazing company. I already have plans to start my Masters of Business next year!


The Travel Academy trained me in many areas that ensured I was job-ready when I left. I am so thankful for all the people I have met on my Flight Centre journey and for the wisdom from all the trainers at the Academy.


The craziest part is this is only the beginning of my journey and I know the best is yet to come!"