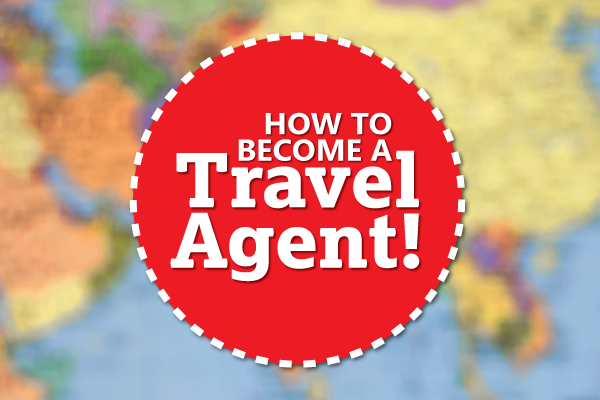 One of the questions we get asked the most is 'How do I become a travel agent?' While there are a lot of opportunities in the travel industry, there is also a lot of competition for travel agent roles! There are definitely a few things you can do to help get your foot in the door!
Experience
Prior travel and sales experience will definitely help you get your foot in the door when applying for travel agent jobs. If you have travelled overseas a few times before, it shows you understand what your clients will go through when travelling and means you have a better understanding of what needs to be considered when booking someone's trip. It will also help if you have travelled to the destination your client is looking to book! You can add extra value by recommending some tours or restaurants you visited and loved yourself.
Past sales experience is also important. Having worked in a retail sales role before will mean that you know what it is like to provide great customer service and know how to deal with different types of people.
Study
However, just because you might not have travel or sales experience, doesn't mean you can't be a travel agent! Some of our students have never travelled and never worked in a sales role or simply haven't done it for so long that they don't feel confident in those areas anymore. That is where travel courses come in! Travel courses like the Diploma of Travel and Tourism teach you all you need to know to walk straight in to a travel agent role feeling completely confident in your ability and knowledge. Not only this, but the course allows you to train on real systems used in the industry, so you can walk into your new role knowing nothing is going to be totally new to you!
Even if you have tonnes of past experience travelling and in a sales role – the Diploma of Travel and Tourism will help you take your knowledge to the next level and apply it specifically to the travel industry. If you want to get a foot up on the rest of the competition and get set up for a long term, successful career - this is the way to get you there!
Impress The Recruiters
It is important when talking to our recruitment team that you highlight your prior knowledge (whether it be through experience, a Diploma or both), drive, motivation and ability to be customer centric.
Knowing that these key traits are what recruiters are looking for is really important if you manage to land an interview. To see more of what our recruiters are looking for in a candidate, check out our blog '5 Career Questions with Flight Centre Recruitment' and '5 Personality Traits our Recruiters are Looking For' for information from straight from our recruitment team!
So after reading this, do you feel confident that you are able to beat the competition and walk straight into an interview with a travel agent recruitment team? Or, are you keen to hone your skills with a Diploma of Travel and Tourism?