5 Personality Traits Our Recruiters Are Looking For!
by Katie Collaro on 23-Oct-2017 07:00:00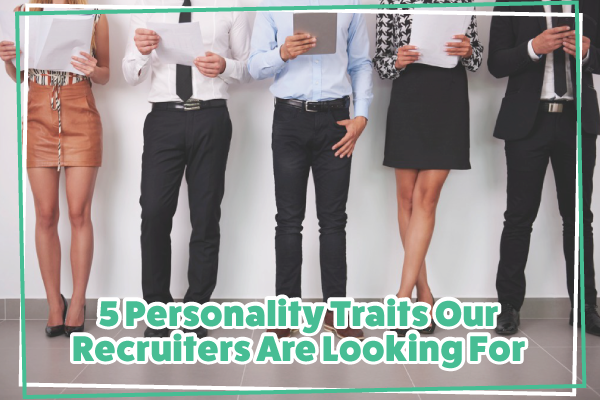 There are a number of obvious personality traits interviewers look out for when hiring someone for general sales roles – friendly, approachable, problem-solver etc. However, when it comes to travel consultant roles, there are specific traits you need to have to really conquer in the role. We chatted with our QLD Recruitment Leader, Sonja, about what personality traits her team look out for when conducting interviews for Flight Centre travel consultants. So, once you know what they are - if you have them, flaunt them!
1. OPTIMISM
Sonja: "Belief that they can influence and control their results."
Like most sales roles, the results are determined by you! Our recruitment team are looking for those candidates that are positive and excited to use all the tools Flight Centre Travel Group provide to achieve great success.
2. DRIVE & MOTIVATION
Sonja: "Shows goal-oriented behaviours."
See your targets – then smash them! Be results driven and determined to achieve for yourself and your team! Drive is always one of the key ingredients to being a successful sales consultant – there is nothing worse than having an unmotivated, dispassionate salesperson on your team.
---

---
3. INITIATIVE
Sonja: "Have the ability and attitude required take a proactive approach."
See an opportunity for improvement for you or your team? Talk to your leader about it! If you think there is a better way of drawing in customers to your store, make a proposal! In the store environment, it is essential to have driven team members that aren't afraid to take initiative.
4. DETAILED & SYSTEMATIC
Sonja: "Understands that getting the details right is essential to the role and driving customer satisfaction."
When you're planning someone else's dream holiday, honeymoon or around-the-world trip, it is essential you get it right! To do this you need to be able to pay attention to detail and make sure there are no missing connecting flights or any lose ends. After all, this detail is what the customer is paying for.
5. CUSTOMER CENTRIC
Sonja: "Shows a strong focus on the customer experience."
As with most sales roles, customer experience must always be top of mind. From the minute they walk into your store, show them you are just as excited about their holiday as they are – then do a great job of planning it!
Think you have what it takes to be a travel consultant? First, get qualified! Learn the skills and gain the knowledge you need for a career that really takes you places! Check out our travel courses on offer like the Diploma of Travel and Tourism!
---
Want to know more about our Diploma of Travel & Tourism?