Don't miss your chance to Work, Study + Play in
The Whitsundays!
Work, Study + Play Whitsundays has taken-off with a bang! Our move-dates for 2022 are filling up, so get in quick and start studying so you can move to the Whitsundays this November!
This is your last chance to move in 2022!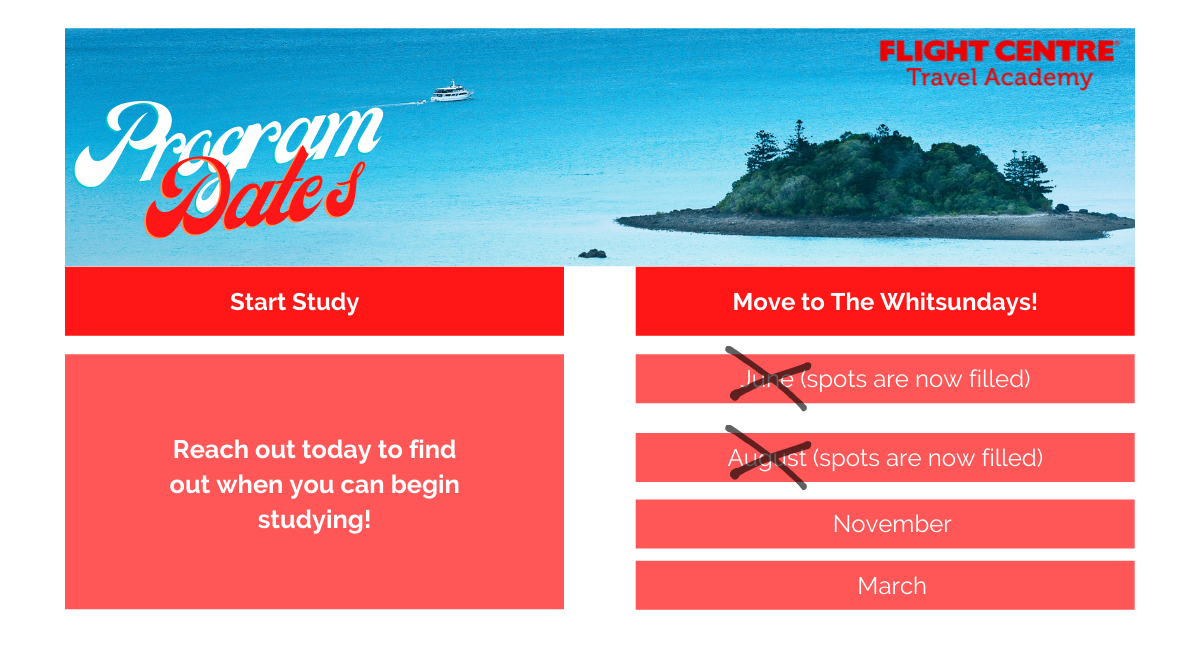 You can complete Semester 1 of full-time study at home and then move to The Whitsundays, if successful in your job application! This program is structured so you can complete your qualification in less time and begin employment with a semester of knowledge under your belt!
Year 13 x Flight Centre Travel Academy
The program in more detail.
Combined with our Travel and Tourism Diploma, this program offers you exclusive adventures with luxury resort destinations, travel benefits, sustainability and eco-tourism experiences with a variety of support levels along the way. This program enables you to complete your study, whilst working in The Whitsundays, all the while experiencing some amazing benefits.
You and your Work, Study + Playmates will discover the employer partners, industry-experiences and enjoy the exclusive benefits this program has to offer!
Explore our Work, Study + Play Whitsundays 2022 Guide here.