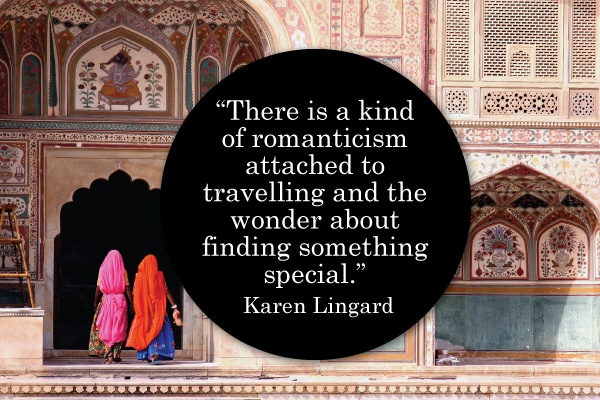 Karen has recently graduated with a Diploma of Travel from Flight Centre Travel Academy. We asked her a couple of questions about her experience with the Academy and what inspired her to enrol in a travel course.
1. What made you want to start a career in the travel industry?
I have always wanted a career in travel and when this wonderful opportunity arose I wanted to be a part of it. Travel has been a passion of mine and something that I will continue to pursue. Sharing my experiences and getting excited with others about their travel experiences is something that ignites a passion deep within me.
2. What sparked your passion for travel?

I have always been interested in travel. There are so many places in the world that I have not been to, so one day I will travel the globe - I'm not sure when or how, but I know I will. There is a kind of romanticism attached to traveling and the wonder about finding something special, something that is not in your own backyard! There are many destinations that have a mystique surrounding them and so many choices for food lovers to experience.
3. Why did you choose the Flight Centre Travel Academy to pursue your career in travel?
Mike from Travel Academy made it sound like so much fun, and the best environment to learn in. I actually miss not being in the class (am I mad)? Flight Centre have a great reputation, which I why I chose to complete my Diploma with them. The benefit of studying with Flight Centre Travel Academy is that you have the chance to build rapport with others in the industry, which is so important when looking for a job.

I also chose Flight Centre Travel Academy because I felt they had the best study program and there was a face-to-face component to it, not just a voice at the end of a phone. The open day that was held was fun and energetic, and gave a promise of a fun environment to learn in.
---

---
4. What was the highlight of your study with us?
Meeting Mike and Shaquille from the Flight Centre Travel Academy team. The support that all students received was incredible and Shaquille has a great depth of knowledge. Mike made it fun to learn and pushed us to expand our mindset which was challenging in a good way. Building new friendships and gaining further experience is great and having to do presentations in groups helped with the nerves I experience when talking in-front of a large group of people.


4. If you could share one piece of advice for others looking at getting into the industry, what would it be?
The best advice I can give is to listen to your facilitators, they have a wealth of knowledge and are always there to give support when needed. If you do not understand something or are having difficulty and need to ask for assistance, they are there to help you and pushing you to succeed. Make sure you stay on top of the assignments and ensure they are submitted on time (before if you can). Make sure read the slides that are provided because they may have some excellent information. The best way is to print off the assignments and fill them out as you are watching the slides because they will definitely help you. Most importantly though, smile and breathe - you've got this!
If you are looking to make your way into the travel industry like Karen, check out our Diploma of Travel and Tourism and short travel courses.
---
Want to learn more about our Diploma of Travel & Tourism?