Tegan developed the travel bug early on in life and decided she wanted to explore the idea of building a career for herself in the industry. After some positive experiences booking travel through Flight Centre and hearing the passion expressed by the staff at the Travel Academy, she decided studying with us was the perfect idea! Read more to see where Tegan is now and what her advice for others looking to get into the industry...
What made you want to study for a career in the travel industry?
Throughout high school I had my mind set on a nursing career until I graduated and attended University. Being stuck in a class room 3 days a week for 3 years was just not for me. That's when I decided I needed a change; I wanted to make sure it was something that would get me excited to wake up in the morning.
Growing up I was lucky enough to travel annually with my family and got the travel bug from both of my parents. Travel changed me as a person and made me find myself; all I was interested in was travelling the world and experiencing different cultures. Knowing travel made me feel this way I knew it would be a career that would bring me lifelong happiness.
Why did you choose the Travel Academy?
I have always booked my travels through Flight Centre as it is a well known company - I have always been looked after very well by the consultants I've booked through. Seeing how excited they get when they book your holiday, made me feel that this is what I want to do!
After applying for a few courses online I was sure Travel and Tourism was what I wanted to study. I received a call from the Travel Academy - it was because of that call I am where I am today. The gentleman that called me was so enthusiastic about his job and explained the course to me in detail. It was at that moment I was 100% sure the Flight Centre Travel Academy was the right choice.
Was the course what you expected?
The course was everything I hoped for, to this day it was the best thing I've ever done in my life. It consisted of online modules and assignments, in-class activities and making lifelong friends. I learnt a lot from this course but the main thing is I found myself and landed an awesome job.
How did you find out about your current position and how did you find the interview process?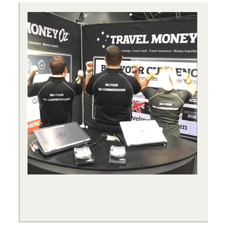 Near the end of the course, there came a time when I knew I was ready to apply for one of the positions that caught my eye.

The interview process was very educational, even if I didn't get the job it was an amazing experience.
In your opinion, do you think you have been set up for greater success /at an advantage to others from completing a qualification with Travel Academy?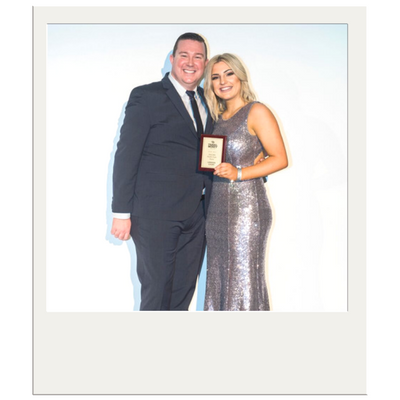 The Flight Centre Travel Academy was definitely a foot in the door and helped me score a job at Travel Money Oz, from there I have only gone upwards. After only 1 year of completing the course I have already had the opportunity to step up to be Team Leader, work at the Flight Centre Travel Expo's and I also won Bronze consultant at our EOFY Ball.
I'm now off to start my new adventure in Europe as I have just been employed by Contiki as an Onsite Team Member!
Do you think it's worth doing a course before you go for a job in the Travel industry
I gained a lot of knowledge throughout my Diploma and had a great network of support. I was given the advantage of getting straight into a job and I believe I wouldn't be where I am now if it wasn't for the Flight Centre Travel Academy.
So, what are you waiting for?
If you are looking to make your way into the travel industry like Tegan, check out our Diploma of Travel and Tourism and travel agent courses.
---
Want to learn more about our Diploma of Travel & Tourism?