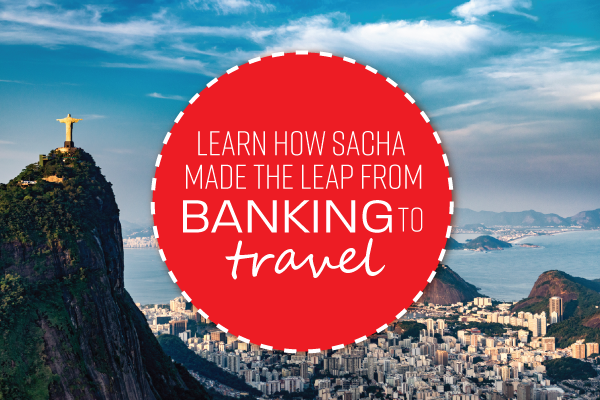 After 10 years in the banking industry and 10 years since she last studied, Sacha is one of our newest graduates at the Academy! Equipped with her new Diploma, Sacha is on the hunt for part-time positions in the industry!
1. What made you want to start a career in the travel industry?
For over 10 years I have worked in the retail banking industry. During this time I achieved great success and received awards for my customer service & sales results. I was always focussed on achieving my best so that I could afford my next overseas holiday. With a passion for travel, many of my customers, colleagues, family & friends had suggested that I would be an ideal travel agent. So, I decided to take the plunge & change careers at the ripe age of 40, to pursue my dream & a new career in travel!
2. What sparked your passion for travel?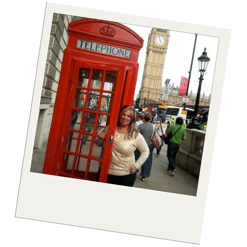 In 2012, I finally achieved my dream of booking a Topdeck Tour around Europe. This amazing trip planted the seed for what would become the beginning of my desire to travel the world. I have celebrated my 36th birthday with friends in Amsterdam and celebrated my 40th birthday in Las Vegas with a helicopter ride to the Grand Canyon. I worked hard, saved money and was able to pursue my dreams. I am a single mother to a beautiful 12-year-old son, so if I can do it, so can you! Since I was a young girl, I have always loved to explore, experience new places and meet new people. My parents would take us kids on holidays each year - whether it be to the beautiful limestone coast in South Australia or to the sandy beaches of the Gold Coast.
3. Why did you choose the Flight Centre Travel Academy to pursue your career in travel?
I chose the Flight Centre Travel Academy due to their great reputation in the industry, the great content they cover in their courses and how studying with them would allow me to study both in class and from home (online). I particularly liked the fact that their courses are nationally accredited and it meant my qualifications were recognised Australia-wide.
---

---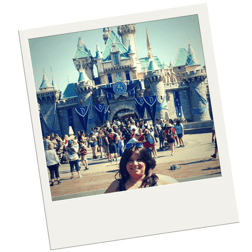 4. What was the highlight of your study with us?
The facilitators were AMAZING! Always available to help, always positive, very professional, extremely knowledgeable and they help you break out of your comfort zone and realise your own capabilities. After not seeing the inside of a classroom for over 20 years, my trainer, Nicolette, could not have been more supportive and she definitely brought out the best in me. Her fun, positive attitude made me push myself to ensure that I passed all the expected benchmarks and I did!
5. If you could share one piece of advice for others looking at getting into the industry, what would it be?
Go for it! Live your dream! Find your passion and make it your career. You can do it, no matter the circumstance because if you really want it, you can make it happen!
If you are looking to make your way into the travel industry like Sacha, check out our Diploma of Travel and Tourism and short travel courses.
---
Want to learn more about our Diploma of Travel & Tourism?