Meet the facilitator: Sandi Liscombe
by Katie Collaro on 23-Aug-2018 09:59:57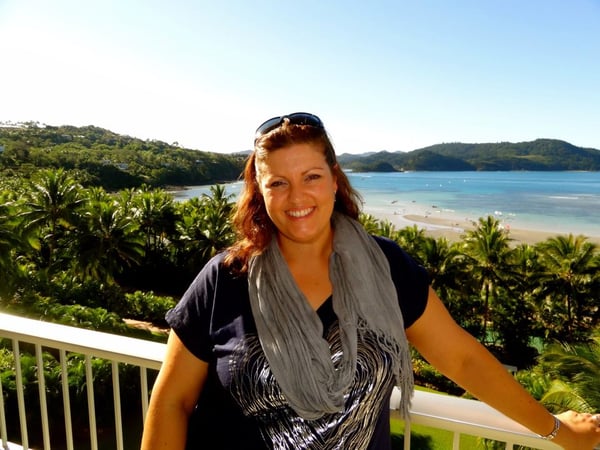 Sandi is one of our Queensland Diploma of Travel and Tourism trainers and has been in the travel industry for over 20 years. Today we chat with Sandi about her journey in the industry and her tips for students on how to create a successful career in travel too!
How many years have you worked in travel and could you please tell us a little bit about the different roles you have worked in the industry?
I have worked in the travel industry for over 20 years.
To put it simply:
All Seasons Cairns Village Resort, Cairns – Front Office Reception, Group Reservations, Personal Assistant and Human Resources
Saville Park Suites, Adelaide – Sales and Marketing
Whistler Valley Adventure Centre, Canada – Activity Specialist
Flight Centre Travel Group (15 years in total) – Retail Travel Consultant, Assistant Team Leader, Team Leader, Recruitment Consultant, Learning Centre Team Leader
Flight Centre Travel Academy (3 years) – Facilitator
What has kept you in this industry for so long?
I love working in the travel industry because of the awesome people I get to meet, the places I get to explore and the fact that I am never bored. The industry is constantly changing and there is always new destinations, trends and products to keep me interested. I also enjoy building strong relationships with our industry partners. To me, it's like one big family that looks after each other. There is also so much opportunity to grow, develop and advance your career with so many diverse roles and sectors to work in.
What lead you to become a trainer at Flight Centre Travel Academy?
I thoroughly enjoyed being a trainer for Flight Centre Learning Centre (internal staff training) and wanted to develop my facilitation skills further by training external students in an exciting, interesting and relevant travel and tourism qualification. At Flight Centre Travel Academy, I am able to work autonomously and within an awesome team to apply my experience and passion for the travel industry, whilst motivating and inspiring my students to achieve their career goals and reach their full potential.
---
Interested in learning more about the Diploma of Travel & Tourism?
---
Is there a particular conference, work trip, global or buzz night that has been a standout?
Attending Flight Centre's Global Ball in Hawaii with my whole team was an incredible achievement. It was such an awesome team effort and I feel so lucky to be working for a company that offers such amazing rewards and recognition.
An educational trip that was a stand out for me, was a trip to Italy, flying business class with Korean Airlines. We spent a few fantastic nights in Seoul en-route to Italy. We stayed in some gorgeous accommodation in Milan, a massive villa in Lake Como and topped it off by attending the U2 concert in Rome. My room mate on this trip even found the love of her life in Italy and they are now married with children and live in Italy!
What advice do you give your classes when talking to them about landing a job after they graduate?
My advice to my students would firstly be to make sure they choose a role and an organisation that aligns with their own values and philosophies. When it comes to interviews or recruitment assessment days, always put your best foot forward in terms of presentation, punctuality, attitude and a confident smile! Be prepared, participate, interact and just be yourself! The Diploma gives students an inside view in to the travel industry which is invaluable when it comes to being more aware of their motivation and abilities for the job they are after. Also, it doesn't hurt to use the sales techniques that they learn in our Successful Sales Techniques subject to enhance their skills in any other sales role.
What do you think is important for our students to know to creating a successful, life-long career in travel?
I think it's important for students to be true to themselves and have some clear goals on what they want to achieve. A career in travel is not an easy one, but boy is it exhilarating! It requires persistence, organisation, multitasking, attention to detail and a lot of energy! If you work hard and focus on the customer, you can achieve your goals and receive some amazing rewards and travel benefits in the process!
Do you want to enter into an exciting industry and learn from experienced professionals like Sandi? Check out our Diploma of Travel & Tourism! Or to talk to one of our friendly consultants, call us on 1300 369 649.