The Flight Centre Travel Group hosts a variety of huge travel expos across Australia each year. We offer expert advice, exclusive deals, & all your travel needs under the one roof. There are a team of people who make these events possible - Tanya Cavuoto is one of these amazing people! She shares her career journey with us!
Have you always worked in travel?
I started out in my career in by taking an overseas working holiday for 2.5 years. When I returned to Australia, I worked for Ansett Australia for 2 years, then to Flight Centre Travel Group - where I've been for 16 years!
What is your current role and what led you to this point?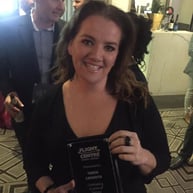 Currently I am the National Event Manager for FCTG. Alongside my team, I organise, set-up, negotiate for and run all of the Travel Expo's around Australia. I began at FCTG as a retail travel consultant for 2 years, then moved into a Product Management role for 6 years - where I dealt with all of our product suppliers, and was promoted to the Product Leader for 6 years prior to my current role.
Were you able to take any experience from previous roles into your travel roles?
Yes, as a consultant I worked at the expos so had the experience from a consultants point of view. Then, working in Product I liaised with the Expo team for all SA and NT expos, working closely with them to run a successful event for SANT so have always been involved in Expos in some way throughout my FCTG career.
What do you love about working in travel?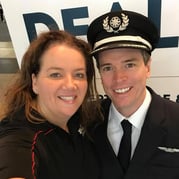 I have a passion for travel and exploring new destinations, so being able to share my experiences and help customers with their own travel dreams is so exciting! Talking every day about travelling the world, the new adventures it brings and the excitement it gives customers is a great reason to have a career in the travel industry.
In your opinion, what are the top 3 qualities, skills or attributes someone needs to kill it in the travel industry?
Great people skills, ability to multitask, and a passion for travel including some travel experience.
Did you know that your current job existed when you started out in the industry?
I always knew of Travel Expos but just not the full extent of job opportunities it could bring!

If you are looking to make your way into the travel industry and start an amazing career like Tanya, check out our Diploma of Travel and Tourism and travel agent courses.
---
Want to learn more about our Diploma of Travel & Tourism?