3 Travel and Tourism Jobs to Consider
by Katie Collaro on 05-Dec-2017 14:42:09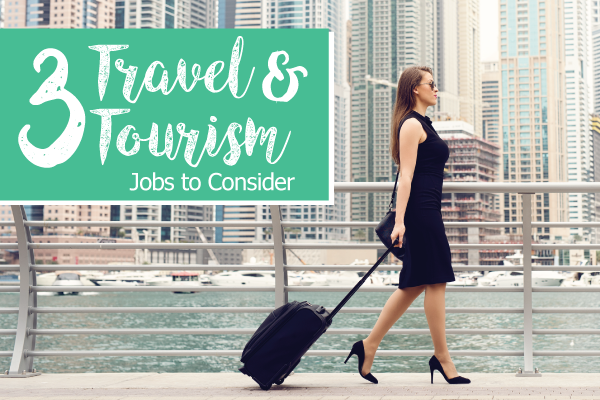 When thinking of travel jobs, the first ones that usually spring to mind are Travel Agents and Flight Attendants!But wait...there's more!
The travel and tourism industry is vast and exciting, with lots of different job opportunities for passionate travellers to consider. We have listed out 3 popular jobs that you may not have ever investigated and are worth thinking about!
Tour Operator
Tour Operators such as Topdeck, run travel adventures for many different travellers. On the outside, a Tour Operator may simply seem like a really fun job where you get to travel and meet new people and while that is part of the role, there is also a heap of responsibility involved! It is your job to make sure you run on schedule for the duration of the tour, you're able to educate travellers on each destination, make sure everyone stays safe and, of course - enjoy themselves! So, if your strengths lie in interpersonal communication, you love meeting new people and you love learning about the history of countries – this might be the role for you!
Event Manager
The role of an Event Manager in the travel industry could involve planning and executing some of the biggest travel events around Australia - like Travel Expo's! You will liaise with different suppliers to organise exhibitors with event only deals and competitions, arrange marketing for the event, venue hire, speakers, catering and overall create an amazing experience for customers that walk through the door! If you are a highly organised person and can handle working under pressure, this might be the right job for you!
---

---
Wholesale Sales Consultant
Wholesale Sales Consultants liaise with external suppliers (QANTAS, Intrepid Tours, Mantra Group) and Travel Sales Consultants, to ensure premium flight and holiday deals are readily available for travel agents to provide customers. Communication is key in this role, so make sure this is one of your strengths!
If one of these travel and tourism industry jobs appeals to you and you keen to set yourself up with a career in the industry, check out the Diploma of Travel & Tourism we run in conjunction with Torrens University Australia. This course will set you up with the fundamental theory as well as systems training to be able to hit the ground running with a career in travel!
---