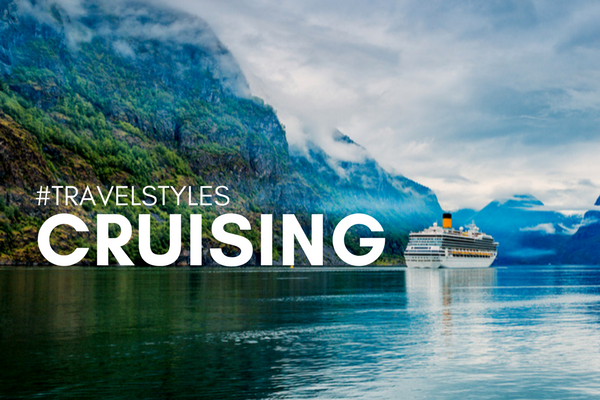 To be a great travel consultant, you need to understand your clients' needs. A big part of this is establishing what travel style they are looking for.
Our #TravelStyles series will give you the low-down on a selection of the many fantastic options you can offer.
Our first port of call is Cruising so let's set sail!
Benefits of Cruising
For anyone looking for a budget-conscious, all inclusive break that's jam-packed with entertainment then Cruising might just be the perfect option! Our very own friends in the know, Cruiseabout Travel, list the top reasons to choose cruise:
Value for money
Only Unpack Once
Foodie Haven
Discover other Cultures
Onboard Activities
Entertainment Galore
Top-Notch Facilities
Shore Excursions
---

---
Top Cruising Destinations
Another great thing about Cruising is that you can pack multiple destinations into one trip and the best thing about it is you only have to unpack your bags once! This style of travel is perfect for families with children or people just needing a relaxing stress-free break. So, where are people going? According to Cruiseabout, the top 5 ticketed cruise destinations currently are:
Australia (of course)
USA
Italy
UK
New Caledonia
A Class of Your Own
Cruising offers so much choice. From food options and shore excursions, to on-board activities for the whole family but did you know you can also choose your cabin class? Cruises offer four different cabin styles: interior, oceanview, balcony or suite. There really is something to suit every holiday personality!
---
Want to know more? Come along to one of our Open Days!