Top 3 Reasons We Love In-Class Learning
by Dimity Holland on 20-Sep-2017 09:09:14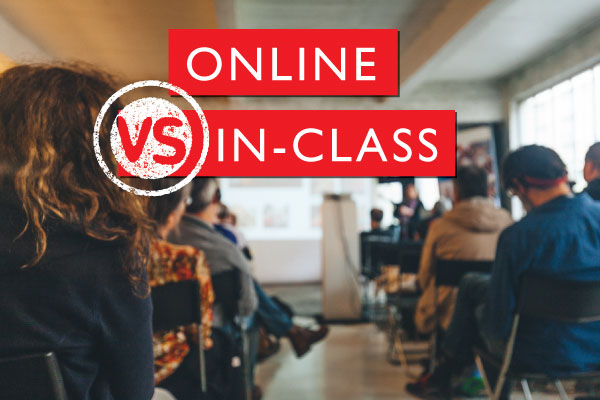 Online vs In-Class; it's hard to know before you start which type of learning will suit you best. Perhaps the pure convenience of online learning from your own home has you sold, or maybe you are more of a people person and love working in a group?
At Travel Academy, we believe in a blended learning model - a mix of both online and in-class learning. The Diploma of Travel and Tourism we offer has been structured this way, as it is the optimum way to set our students up for success in the travel industry.
Here's our top 3 reasons why we believe you need online AND face-to-face training to get the most out of your course!
1. Self Motivation is Tough!
Over and over again we hear about people who started an online course and just couldn't self motivate enough to complete it. We want to see you not only complete this course but understand the content and really nail it. That's why our in-class component is so important - we are there to guide you through and keep you motivated.
2. Gain Industry Insight
Our classes are delivered by facilitators who are industry experts. All of our facilitation team have run their own Flight Centre stores and successfully managed teams. You will gain first hand knowledge based on their many years of experience and will have the chance to talk face-to-face with them. They know and understand what skills are required to help set you up for success in the industry - paired with the backing of Torrens University's accreditation, the qualification will set you up for industry success in various areas.
---

---
3. Get Hands-On Practical Experience
The tourism industry is a practical industry - so when employers are searching for potential candidates, it is not necessarily the qualification as such that gets you through the door, rather it is any practical experience that you have gained by doing the qualification itself. In class, you train on live systems and role play real life scenarios - you can't get that online!
With a well known and respected, industry leading brand such as Flight Centre, doing a travel course with us will send out a clear message of the standard and quality of the training you would have gained through the Travel Academy.
To learn more about our courses that will set you up to enter into the travel industry view our Diploma of Travel & Tourism and Short Travel Courses web page.
---
Want to know more about our Diploma of Travel & Tourism?