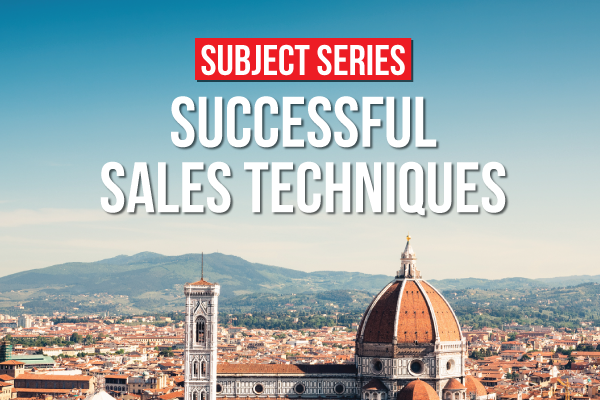 In this series, we've asked our Facilitators to talk us through some of the subjects covered in the Diploma of Travel and Tourism.

In this subject we explore the psychology of sales, learning and understanding different ideas of truly understanding our customers.

Successful Sales Techniques teaches you not only a sales process that has been tried and tested, but develops your understanding of how to personalise your service as well as providing insightful tips and strategies on creating repeat and referral clientele.
From my own experience, when I was working as Travel Agent, there was nothing more satisfying than listening to the reasons why my customers were planning their trips. Understanding why this was so important to them, then recommending that perfect flight, amazing hotel, and that outside of the box tour that they would NEVER have thought of doing.

Our students love the way that they learn from people who are currently in the tourism industry and are in sales roles. For example, one of the Flight Centre Travel Group Regional Managers from Victoria spends time with our students to help their understanding of what a day in the life of a travel agent entails, tips for being successful in our industry and shares his passion of making the customer a priority.
The beautiful thing about this subject is how diverse it is. Sales is something that we can use in so many different areas of the Travel Industry, from a being Travel Agent, a Sales Representative for a Cruise Line, working at the front desk of a hotel, a Business Development for Corporate travel – just to name a few.
You'll learn what employers are looking for, and also receive feedback on how you can develop and improve.
In a world that is full of "ordinary" customer experiences – do you dare do something different?

Do you love travel and everything that comes with it - from packing to organising the total trip? If so, why not chase your passion! Check out our Diploma of Travel & Tourism or Travel Agent Short Courses that will help you get there!