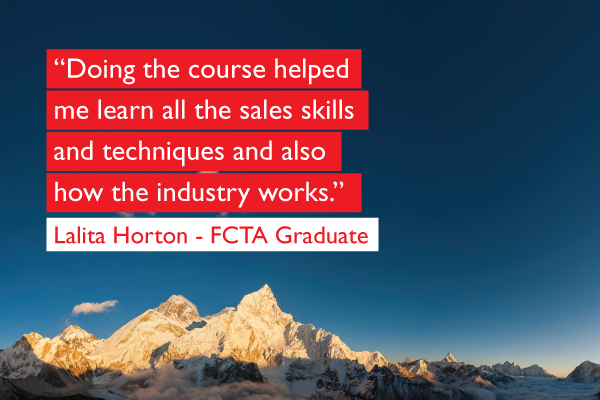 Today we catch up with Lalita, who studied with the amazing Travel Academy team in Melbourne. Lalita has just started with Escape Travel after graduating with us and shares some of her insights with us about her journey!
Here's what we asked her....
What made you want to study for a career in the travel industry?
I've had a passion for travel for many years, and I have always wanted to work in the industry. I thought doing my Diploma in Travel and Tourism would be the perfect way to learn something new and gain exposure to the industry.
Why did you choose the Travel Academy?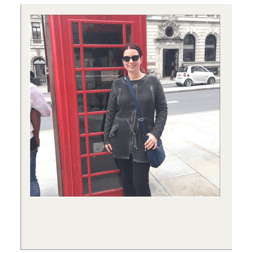 Flight Centre has a great reputation. I went to the World Expo last year and saw the Flight Centre Travel Academy stall and spoke to Phoebe and signed up for an info session.
I thought if I want a job in this industry then what better place to study and learn!
Was the course what you expected?
It was everything I expected and more! My trainers - Bliss, Jane and Davina were amazing, supportive, honest and helpful. We learnt so much about the company and what it is like to work in the industry and what to expect. We met some amazing BDM's too from a lot of the suppliers. I got to volunteer at the USA expo too and meet some great people.
---

---
How did you find out about your current position and how did you find the interview process?
I saw the job on Seek and I thought I'll apply for it. I thought I have nothing to lose and everything to gain. I got a call asking me some questions about myself and why I would love to work for Flight Centre and then I was offered a chance to come to the assessment day. I was so nervous but I just took the pressure off myself and thought 'just have fun and see how you go'. I admit I was shocked that I made it all the way to the end! I was so so happy. I got a call from Karly-Anne from HR advising me that I was successful and I shed a tear of happiness as this is my dream. I am now at Escape Travel at The Glen and doing the Welcome Aboard program. I am loving it!!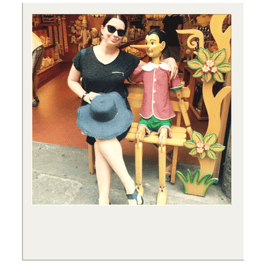 Do you think you have been set up for greater success to others from completing a qualification with Travel Academy?
I definitely think doing the course helped me a lot. I was working in customer service/office roles before and never worked in retail. Doing the course helped me learn all the sales skills and techniques and also how the industry works. I would highly recommend doing the course if you are wanting to get into this industry.
So, if

someone asked you "Do you think it's worth doing a course before you go for a job in the Travel industry", what would you say?
It's worth doing the course! Everyone is different and it's up to each individual person to create their own success. It has definitely helped me with my confidence and knowledge and it helped me get my dream job! My trainers were amazing and supported me throughout the whole course - even still to this day!
Dream. Believe. Succeed. That's my life motto.
If you are looking to make your way into the travel industry like Lalita, check out our Diploma of Travel and Tourism and travel agent courses.
---
Want to learn more about our Diploma of Travel & Tourism?