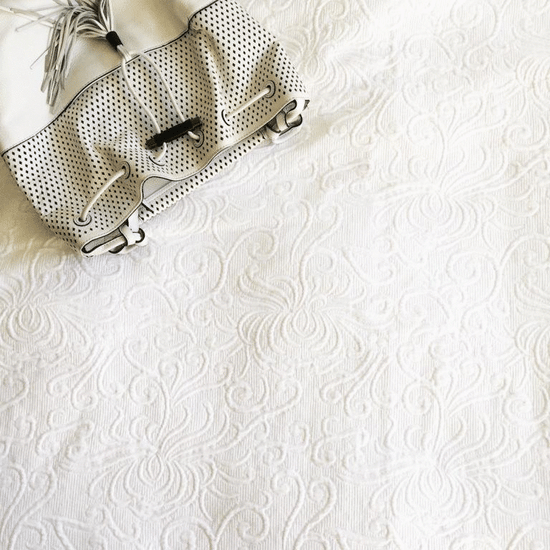 We love nothing more than sending our graduates into the big, wide world, armed with everything they need to start their careers in travel!
We asked travel and fashion blogger Brooke to share her carry-on packing checklist for first-time international travellers to help get their journey off to a flying start.
---
Packing your carry-on is a balancing act; your cabin luggage size is limited and you don't want to carry more than necessary, but if your bags get lost or you get stuck in transit you want to have the essentials on hand.
Trust me, it's not until your luggage goes missing that you realise just how important your carry-on can be – especially when you're tired, sweaty, a little bit smelly and don't speak the local language!
If your luggage is lost or delayed, these 11 travel essentials ensure it won't be much more than a small speed bump on the road to a happy holiday.


Passport – Remembering your passport is priority one on any overseas travel checklist! Make sure it's valid for at least six months beyond the date you plan to return home and if you're heading to the USA, make sure you've got the new biometric passport.
Wallet, cash, credit cards, travel cards – An ATM once ate my only bank card. Save yourself the headache (and expensive calls home) and pack a nice selection of funds, including at least two cards you can use to access money overseas.
Paperwork – No free wi-fi? No worries! Pack a printed copy of your itinerary with flight, hotel and car reservation details, plus photocopies of your passport and ID in case yours are lost or damaged while you're travelling. As far as packing tips go, this one can really save you in a crisis.
Charger and adapter – You'll want to keep juice flowing to all your vital electronics so you don't miss any selfies, have access to Google maps and take ET's advice and phone home when you need to. Most airports and a number of airlines have USB ports aplenty these days.



Medications – When it comes to your daily meds, hay fever tablets or emergency remedies, don't be caught short if your luggage goes AWOL. Keeping carry-on essentials like painkillers and cold tablets on hand will also save you hunting for a pharmacy on arrival.
Toiletries – I always pack a toothbrush and toothpaste, roll-on deodorant (don't forget about those carry-on luggage restrictions for aerosol, gels and liquids!) and face wipes. You'll be surprised how much better you feel after cleaning your teeth and freshening up.
Nasal spray, moisturiser and lip balm – The combination of low humidity and air conditioning can lead to some serious nasal issues and leave your skin dehydrated, sensitive and dull. No thanks! Staying well-hydrated in the air is a must – that goes for your skin too.
Hand sanitiser – Planes carry people and people have germs. A squirt of sanitiser before and after any meals and trips to the bathroom can help you beat the post-flight lurgy. Nobody likes to be sick on holiday!
Socks, jocks and a Tee – You could climb back into the clothes you wore on the flight, wash them in the sink, go shopping for new ones to get your through OR you could just pack spares.
Electronics – Use your air time to clean out your phone or camera to allow more #holiday snaps. Also consider downloading an app you can use offline to store the digital copies of all your bookings.
Pen – There are always forms to fill in, both at the airport and on board before you land at your international destination. The pen is mightier than the iPhone.
---
Brooke Falvey is a writer who spends most of her days searching for the perfect holiday outfit and her ideal travel buddy. When she isn't planning her next holiday, drinking passionfruit mojitos or reminiscing about the time she met Prince Harry, she blogs about her bucket-list adventures at Blonde Ambition. You can also find her on Facebook, Instagram, Twitter, LinkedIn and Google+.