Danielle's Career Success Story
How Danielle Created a Healthy Balance Between Work, Study and Play
Danielle graduated from the Flight Centre Travel Academy in 2020, and whilst the industry has changed tremendously since then, it was the best career choice she's ever made!
"When I found Flight Centre Travel Academy and learned about who they were and what they had to offer, I was hooked."
Why did you decide to apply for the Flight Centre Travel Academy, Danielle?
"Flight Centre has been around for decades, so I thought - why not learn from the very best?
The idea that I could complete this course online with only two weeks of face-to-face learning per semester, initially sounded crazy to me - as someone who had just deferred from a full-time face-to-face university.
But to be able to have this option ended up being absolutely amazing!"
What did you enjoy the most during your time with us?
"It's hard to pick just one thing that was the most enjoyable from the entire duration of the course.
If I had to pick just one part, it would be the time spent face-to-face in the classroom, filled with other people with similar interests to me, with some of the most travel-knowledgeable teachers and people I have ever met. It was just the best environment to be a part of and to learn in."
How did you manage to fit your travel studies into your life?
"Creating a healthy work-life balance was quite easy for me while studying this course.
The ability to learn from home gave me so much flexibility fit enough time to study between my work hours as well as have time for myself.
If work was ever too busy and I wasn't able to get an assessment done on time, it was great to have supportive mentors that would be understanding and allow me to have an extension on that assessment."
What did your journey look like since graduating?
"Since graduating in 2020, I am not currently in the travel industry as I had originally planned. Graduating in the middle of a pandemic is not the greatest thing!
I am currently in a role in Finance at a law firm... I know, complete opposite of travel. Even though I am not working in the travel industry, it does not mean I don't still have a passion for travel or that the course hasn't impacted me.
The course taught me so much more than just Travel and Tourism, it taught me valuable business skills as well as life skills.
In the Sales Class I was able to build on my customer service skills which I use in my role now. I was also able to develop my teamwork skills from what I learned in the Understanding People & Organisations class.
These are skills I can take to any industry and use in general life, skills that I use every day.
The COVID-19 crisis has most definitely negatively impacted the travel industry. It has also allowed the industry to find new ways to cope in times like this.
I believe that once everything settles, the travel industry will be able to bounce back better than ever and provide the great service to travellers they always have.
As travel hasn't been allowed throughout the pandemic, I was itching to get away, so I have just recently returned from a week's holiday in Cairns, Queensland.
It was the best time, I even skydived, and it was the best experience of my life. Travel is still a passion of mine and always will be."
Do you have any advice for future students?
"My advice to future students is quite simple:
If you're thinking about doing this course but not 100%, just do it. For me, it was one of the best choices I have made in my education.

Take hold of all opportunities presented to you – one of the opportunities that I'm glad I took was to be a part of the Travel Expo.

Never give up."
Thank you, Danielle!
Delivered in conjunction with our partner Torrens University Australia, the Diploma of Travel and Tourism has been designed to provide graduates with a broad base of travel and tourism knowledge and skills suitable for employment.

The Diploma of Travel and Tourism offers insight into the diverse tourism industry from knowledge provided first hand from Australia's largest travel company.

The content and systems students are trained on, are always current and in-line with the ever-changing industry. When you study with us, you are studying with the best.

Our Diploma allows graduates to continue on to a Bachelor of Business with Torrens University Australia.
Click here to request more information on the Diploma of Travel and Tourism!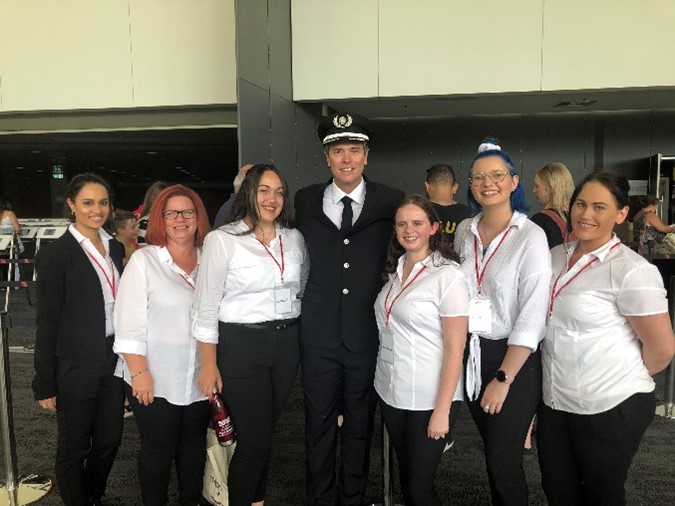 "Flight Centre has been around for decades, so I thought - why not learn from the very best?"
Danielle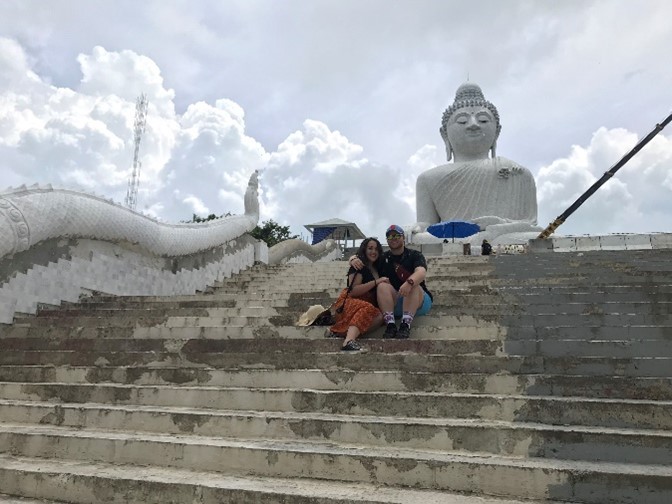 "If you're thinking about doing this course but not 100%, just do it. For me, it was one of the best choices I have made in my education."
Danielle
Faerus: Studying Travel as a Young Mother