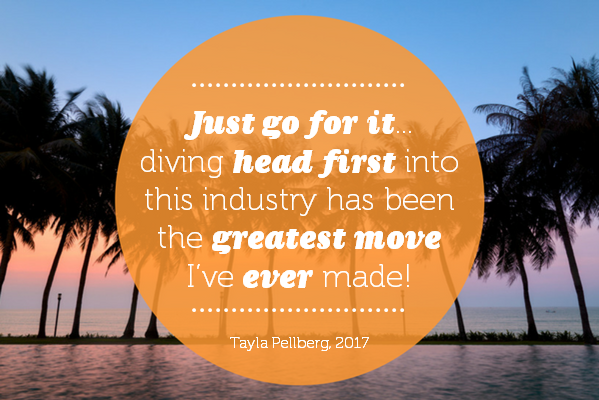 From a traditional university to the dynamic Flight Centre Travel Academy campus, Tayla made the change and now she's never looking back!
Meet one of our newest graduates, Tayla Pellberg.
Tayla started her career journey at University but instantly felt that she wasn't on the right career path. She had a passion for travel and, rather than letting it remain a hobby, decided to persue it as a career.
Tayla was one of our students who took full advantage of our Student Benefits by volunteering at the Visit USA Road Show and Travel Expo when they were in Queensland. She was able to network, broaden her knowledge of the travel industry (and meet a celebrity)! We caught up with Tayla so we could share her story...
Why did you choose the Travel Academy?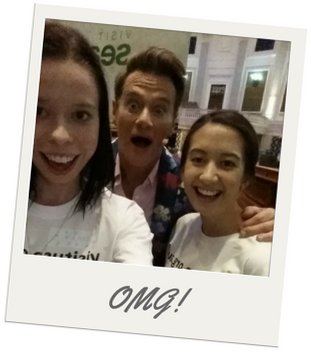 I had been studying at University prior to joining the Travel Academy but didn't feel as though I was on the right career path. It was then that I applied for a position within Flight Centre and attended a Group Evaluation session.
During the Group Evaluation session, I learnt about Flight Centre's values, beliefs, culture as well as the different courses offered within the Travel Academy. I instantly connected. My passion for travel and love of people is exactly what Flight Centre is all about. I decided to take a leave of absence from University and signed up to the Travel Academy in that same week!
---
---
What was the biggest highlight of your time with us?
I have had a number of highlights within Flight Centre Travel Academy - like the fantastic and supportive trainers. My trainer, Lori, was an amazing support and really helped me achieve my best. She made my time at the Travel Academy even more amazing!
The wonderful opportunities offered to students was another highlight, especially when I completed work experience at the Travel Expo & the Visit USA Road Show. Both events gave me great insights into the travel industry and I was able to network with a range of different consultants, suppliers and even customers. I got the first real taste of what it's like to chat to people about travel.
What was going through your head while you were volunteering at the Travel Expo & Visit USA Road Show?
A million thoughts a minute! At first I was very nervous; worried that I might say the wrong thing or give the wrong information. The pressure I put on myself to make a great first impression to both customers and potential employers was overwhelming but after 10 minutes, I realised that it wasn't at all scary nor was it something to be worried about! Chatting to everyone came naturally and, by the end of the 3 days, it was cemented even further for me that this was the right career choice for me.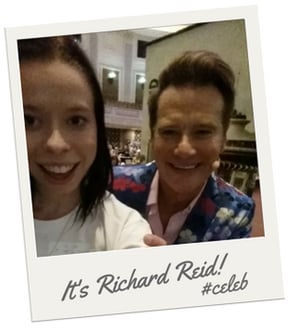 If you could share one piece of advice for others looking to get into the industry, what would it be?
Just go for it! I'm a 'What If' person and I doubt decisions I make at times but diving head first into this industry has been the greatest move I've made!
I don't have extensive travel knowledge and that was something I worried about however, I have learnt that this industry is more than just that. If you love people, if you love travel and if you have the determination and the courage to say 'yes' to every opportunity that presents itself, then this is the right path for you. Don't be afraid to take that leap of faith; I can guarantee you won't regret it.
---