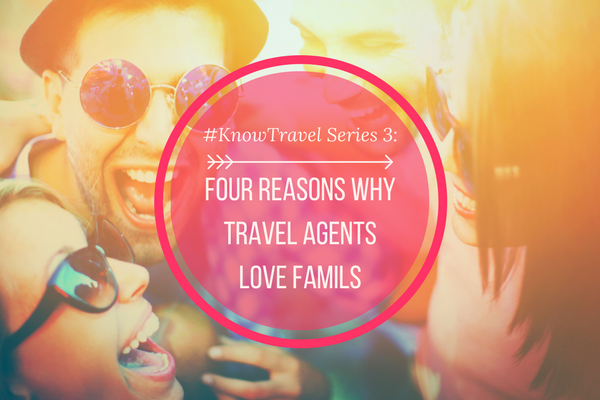 Sometimes the best way to learn about a new destination is to experience it yourself.
How else are you supposed to sell it to your clients if you've never been there right!?
That's what most people in the travel industry think too, which is why, one of the best perks of the industry is the familiarisation trip, known as "famils" to those in the business.
So, what is a famil?
A famil is when airlines, tourism bodies, accommodation providers, tour operators or cruise ship operators sponsor trips so travel agents can become familiar with their products and recommend them to clients.
Sometimes a single operator will sponsor a trip so an agent just experiences their product, but often a tourism body will partner with various operators and accommodation providers within their destination. That way the agent gets a feel for an entire destination and gets an entire experience, they can then on-sell to clients.
Here are four reasons we think famils are among the best perks of working in the travel industry.
1) A change is as good as a holiday
Make no mistake, a travel agent famil isn't all about cocktails and relaxing by the pool. In fact, famils are traditionally hard work and involve long hours. You will be required to get straight into it when you arrive (even if you've travelled around the globe and are feeling less than fresh), you will have almost every hour of your days accounted for and you will most likely experience a bit of information overload. However, when you're exploring a magical new destination, trying a new tourism product and meeting new people while you're at it, you can't help but feel energised. A famil is the perfect way to ignite your excitement for the product or destination you have visited and for the industry as a whole.
---

---
2) Become a tourism expert
Yes, you will learn everything there is to know about the destination you are visiting or the product you're trying, but you'll also be surprised by how much you learn about the entire tourism industry during the course of a famil. Often you will conduct site inspections of hotels and conference facilities, meet with local tourism board representatives to get a feel for the destination, get back-of-house tours of some of the most exciting tourism product around and of course experience everything one of your clients would experience. Your knowledge of the industry is set to grow more than you could have imagined. The more you travel, the more you will learn.
3) Build your networks
Travel agent famils are often held as group excursions. The tourism body, tourism product or tour operator running the famil will often invite a group of agents to complete the famil at the same time.
Nothing helps you bond with your fellow agents more than a condensed amount of time together exploring a new destination or product. You will also meet a range of people from throughout the tourism industry- great for building your professional networks.
4) Make your friends green with envy
For someone outside the tourism industry, a famil looks a lot like an all-expenses paid trip to an exotic location (and let's be honest, it kinda is)!
So when you start posting parts of your work trip on social media your friends and family are going to go bananas. So get snapping and share, share, share all your favourite famil pics! You will become the go-to holiday guru of everyone you know.
---