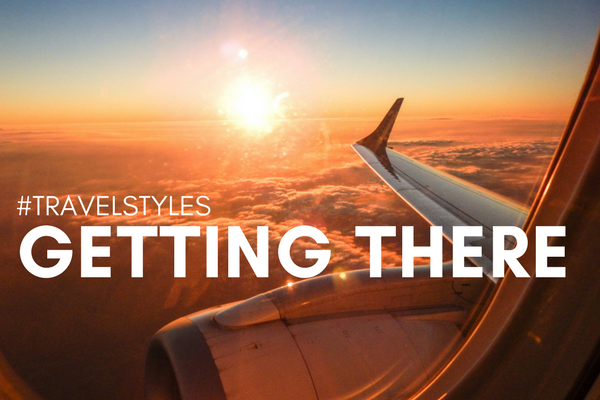 Planes, trains and automobiles have made getting to (and getting around) your dream holiday so much easier!
Think about it… catch the plane to London, do some exploring. Jump on the train to Paris, discover the Eiffel Tower. Hire a car and drive to Belgium to eat their local delights! The world is becoming easier to conquer and we love it.
In our final edition of the #TravelStyles blog, we look at the different ways you can get around, starting with planes!
Planes
It goes without saying; unless you're a bajillionaire, the likelihood of you flying in a private jet is slim to none. Most of us will fly in an air carrier like Qantas or Emirates. What you mightn't've known is that there are more cabin classes than just Economy.
Most airlines offer three to four cabin classes: Economy (most common), Premium Economy, Business Class and First Class (the fanciest option of the all, oh la la)!
And here's the million dollar plane tip: be polite, dress nicely and fly solo! This little hint could potentially get you and upgrade from Economy to First Class… for free. Did you know airlines often overbook flights on the assumption that not all passengers will show? When you're checking in, ask with a smile if there's a chance you could get an upgrade. You never know, you could end up flying in luxury!
---

---
Trains
You can discover an entire continent with one train ticket! No, this is not a drill. Europe has this magical train system called "Eurail" where you can access extensive rail networks (and even some ferries) in 28 European countries. Get ready to say bonjour, hola, hallo, guten tag, ciao, hei... and more.
But that's just one option. Each country has their own train network you can utilise if you're wanting some "romance on the rails". Our advice? Do some research and become an expert. Plus, this will up skill your travel styles knowledge and you'll be a pro in no time!
Automobiles
We are spoilt for choice when it comes to car rental agencies. Type "car rental agency" into Google and you'll have pages and pages of potential providers where you can hire anything from a 3-door petrol hatchback to a V12 Ferrari 599 GTB Fiorano.
When you hire a car, you have the added benefit of coming and going as you please. You are not limited to the timetable of a bus or train.
Our advice? Assess your needs. If you're intending to do a lot of off-road driving, maybe the Ferrari isn't the best choice. Use a price comparison site like Skyscanner to make sure you're getting the best bang for your buck and get car insurance.
---
Want to know more? Come along to one of our Open Days!

---