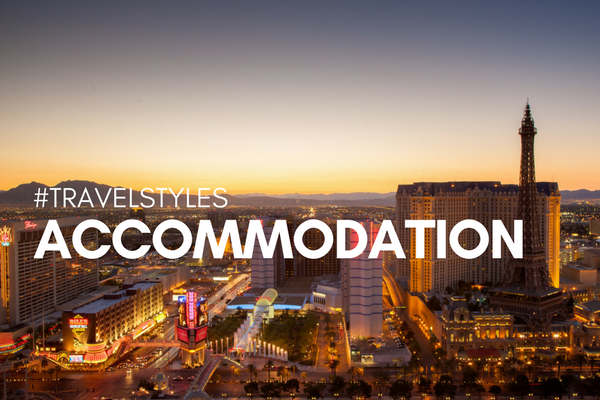 "How many different types of accommodation are there?"
With the ever increasing popularity of Airbnb, the answer continually changes and honestly, we don't exactly know!
Gone are the days of having a hotel as your only vacay option - now you can rent virtually anything! From a tree house in the Blue Mountains to a sheep wagon in Wyoming, USA. This edition of our #TravelStyles blog showcases the different types of accom for your next getaway. And at the end, take our #TravelStyles quiz and see which style is best for you!
Did you know: there are 9 different types of accommodation that are considered a hotel?
Resort: A full-service establishment that offers extensive guest services & recreational facilities.
Motel: The original roadside hotel, designed for motorists to pull in and rest up!
Boutique Hotel: An intimate sized hotel, providing guests with high-quality, personalised experiences.
Lodge: Often a rural house, usually occupied seasonally by sports enthusiasts (ski/hunting lodge).
Hostel: Ideal for budget travellers and backpackers, usually with shared bedrooms and communal facilities.
Palace: A royal residence characterised by an exceptional level of grandeur.
Bed & Breakfast: An intimate, independently run lodging establishment, where breakfast is included in the room rate.
Eco Hotel: An environmentally friendly hotel aimed at promoting sustainable tourism and green living through renewable energy sources, recycled materials and organic locally-sourced produce.
Design Hotel: A stylish and intimate hotel with an emphasis on design, service and luxury facilities. Their rooms are exquisitely decorated and often packed with the latest technology features.
---

---
Did you know: you have more choice now than ever when looking for the perfect room? You have over 16 room choices to be exact...
Single: A room assigned to one person
Double: A room assigned to two people
Twin: A room for two people, with two separate beds
Triple: A room assigned to three people
Quad: A room assigned to four people
Studio: A self-contained room combining living, bedroom and kitchenette into a single room
1 Bedroom: One bedroom apartments with a separate living/dining area
Loft: Large adaptable open space, generally on an upper storey or attic in a building
Suite: A parlour or living room connected to one or more bedrooms
Penthouse: An apartment on the top floor of a building, typically luxuriously fitted
Villa: Can be very similar to a house, however they are known to be more luxurious
Dormitory: A large room, especially at a school or institution, containing several beds
Interconnection: Rooms with a interconnecting door
Adjoining: Rooms with a common wall but no connecting door
Adjacent: Rooms close to each other, perhaps across the hall
So after reading all of this, do you think you have what it takes to book the best accommodation for your client? Take our quiz and test your skills!
---
Want to know more? Come along to one of our Open Days!

---