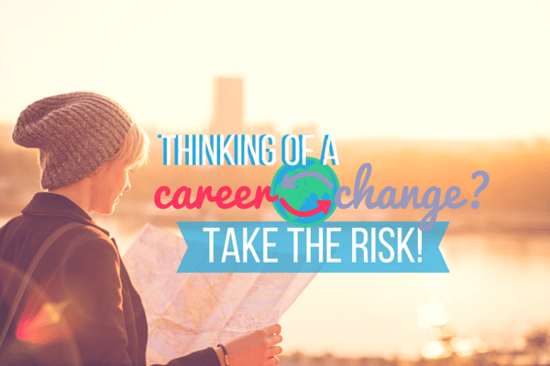 Changing jobs can be a nail-biting, palm-sweating, sleep-depriving experience. You might not 'hate' the job you're in, but maybe you feel like you're meant to do something more...
It takes a lot of guts to chase down a new career in something you're truly passionate about, but anyone who has taken the risk will tell you it is entirely worth it.

Before she takes off to start a new life overseas, we caught up with budding travel blogger Ash to hear how she realised she was ready to swap her life as a teacher for a career in travel.
---
There have been many late nights and long days as Travel Into Living begins to take shape; slowly but surely, teaching has taken a backseat. I'm often time-poor and forever learning about an industry I had no understanding of to begin with, but I'm absolutely loving it!
I'm excited (and relieved) I made the decision to change parts of my life that weren't making me happy. If you find yourself in a similar situation, I say be brave, have confidence in yourself, follow your passion and just go for it.
I was in my seventh year of teaching, wasn't happy and it was starting to have a negative impact on my life. I decided I needed a change. I had no idea what to, or how I could make it happen, but something needed to be done. I started to seriously think about what career is right for me.
My friends and family urged me to look into other avenues of work. They helped me work through the logistics of a career change and my concerns about leaving my secure, long-term job.

Everyone kept telling me to do something I loved. So, after much thought and many pros and cons lists, one word kept popping up: travel.
My first overseas trip was in 2006 and from that moment on I had 'the bug'. I think travel encourages open-mindedness, adventure, risk taking, understanding and self awareness – all of which result in personal growth. With my new industry now decided, I just had to find a job!
My 'only' qualification was a teaching degree and I was on a time limit as I was set to move overseas in the near future, so that ruled out anything that needed a time commitment. Maintaining a similar salary and secure position were a priority, but proving difficult to find.
I began the long process of asking "what job suits me". A handful of viable career change ideas came to mind: I thought about being a travel agent, a travel show researcher, or a tour guide but I didn't love any of these options.


Instead, I decided to tweak idea of creating an app and pursue social media, using digital platforms to immerse myself in my passion.
From this, Travel Into Living was born. I always find it really hard to plan for a trip – I never know where to go, what to do, how to find the 'not so touristy' places, and hate reading lengthy, wordy blogs and travel pieces when researching.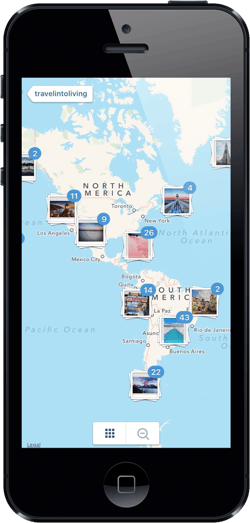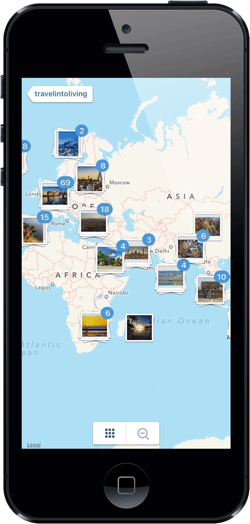 That's why Travel Into Living uses the geo-tagged map on Instagram or the search function on Facebook to research your destination, with short, precise destination advice and travel tips.
There's been a lot of hard work and many moments of self doubt since deciding to go with my gut and pursue a career in travel, but my quality of life has improved tenfold!
Travel Into Living has already given me some fantastic opportunities to start living a life that I love. For me, it was definitely worth the risk and I would encourage anyone thinking about taking the leap to just do it!
---
Travel addict, experience collector and culture seeker Ash has a never-ending bucket list. She loves foreign accents, food markets, and sunset is her favourite time of day. Ash loves a TV series marathon and a good smashed avo breakfast. You'll find her sharing her travel tips and destination advice on Instagram and Facebook as Travel Into Living.