The Trainer Files: Our Amazing Students Working in Travel
by Morgan Robinson on 22-Feb-2016 06:00:00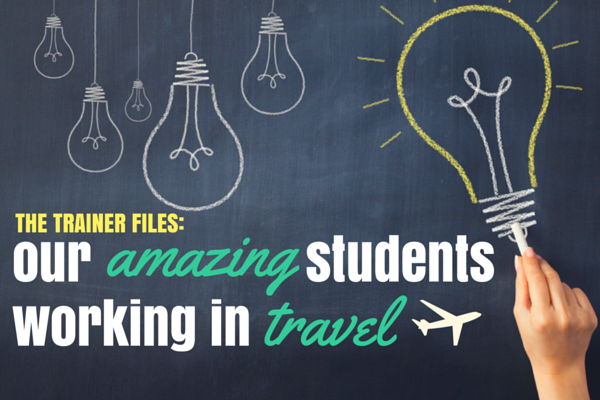 "I have a passion for travel." As a trainer at the Flight Centre Travel Academy, these are six words I will never get tired of hearing!
It's always exciting when someone decides they want to be part of the tourism industry. I now have students working for Escape Travel, Student Flights, Flight Centre and Cruise About, Contiki and Jetstar – just to name a few!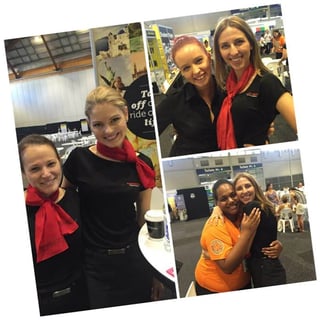 Working as a trainer at the Flight Centre Travel Academy for the past two years, I've had the pleasure of seeing many of my students land jobs at Flight Centre as well as external businesses.
My role is to help get them qualified and provide them with the practical training to be job-ready when they start to work in tourism.
From working in travel as a consultant prior to my training role with the Travel Academy, I know there's no greater thrill than being given the chance to travel!


Take my former student Lowana, for example. She now works as an Escape Travel consultant and has been fortunate enough to travel to Vietnam, Fiji and sunny California, all within the nine months she has been in the travel industry.

It's wonderful for me to see someone who's so dedicated and passionate in class now being rewarded with amazing opportunities in the workplace!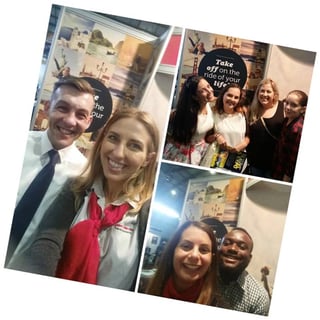 My time here at the Flight Centre Travel Academy has definitely been a whirlwind journey, but I still remember my very first class.
Tara was an amazing student right from the get-go. Her positive attitude was (and still is!) infectious. Before Tara had been offered a job at Flight Centre, I had a conversation with her during class and I still remember her saying "I am going to qualify for Global."
One year later Tara boarded a plane to Las Vegas to attend her first Global Gathering – Flight Centre's annual overseas conference that celebrates the top achievers in the company worldwide.
Looking back on that conversation today makes me incredibly proud to have been a part of Tara's journey from the very beginning.
Having just celebrated her two-year anniversary, Tara has made the transition from Flight Centre travel consultant to the Assistant Team Leader of a Megastore. I can't wait to see what she achieves next!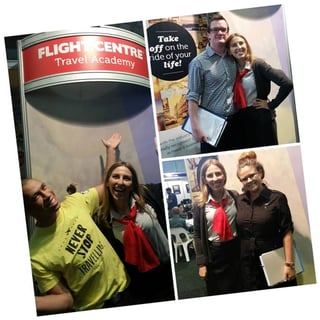 One of the biggest events in the Flight Centre calendar (besides Global, of course!) is the Travel Expo. It's a chaotic and exciting day of discounts, customers, consultants and bookings!
I was recently fortunate enough to attend the World Travel Expo in Sydney. It's one thing having a student tell me about their experiences as a consultant in store, but it's even more incredible being able to see them in action!
Watching them speak to customers about travel and seeing that their passion and enthusiasm is just as strong as it was on Day 1 of training at the Travel Academy makes me so incredibly proud to do what I do.
It really is true what they say: "If you love what you do you will never work a day in your life!"