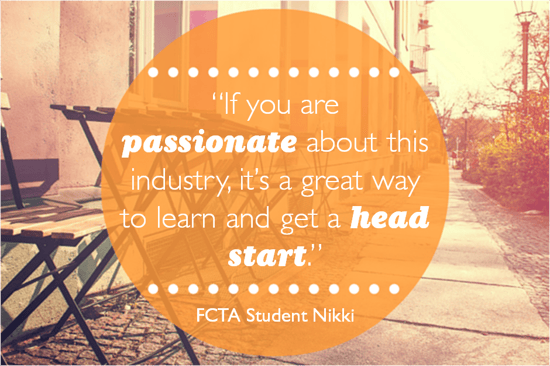 Travel Academy students Nikki, Krystal and Anna have just finished their Term 1 studies, so we thought it was the perfect time to ask them three quick questions about their experiences studying a Certificate II in Tourism.
What advice would you give to students who are just starting to study a travel course?
Anna: I would say enjoy the classroom time as it goes by so quickly. Don't be afraid to ask questions as the trainers are super experienced. Also, brush up on some product knowledge prior to starting class!
Krystal: My advice would be to be prepared to study and take in as much information as you can – and of course, enjoy the experience!
Nikki: Make the most of it! You're here for a reason, so set yourself a goal to achieve. Ask what it is you want to get out of the course, then you will excel.


Anna: I loved that the class size was small and we got a lot of one-on-one time with our trainers Nga and Renee. They were both so friendly and welcoming and made me excited for each day of class!
Krystal: I enjoyed learning how to use the Galileo booking system. It's challenging at first but once you get the hang of it, it becomes a lot easier.
Nikki: I enjoyed learning from our trainers; they all have so much industry experience and know exactly what they're talking about. They went above and beyond for us and were always there to help.

Would you recommend someone who has a passion for travel to study at the Travel Academy, and why?
Anna: I would recommend studying with the Travel Academy as the trainers all have so much industry experience and give each student a great insight into the travel industry.
Krystal: If you have a passion for travel, I would recommend studying travel at the Academy because you'll meet great people and learn so much. Overall, it's guaranteed to be a great experience.
Nikki: It's not just about jobs at Flight Centre; either there are pathways to so many different brands like Student Flights and Escape Travel.

If you are passionate about this industry, it's a great way to learn and get a head start. Even if you aren't sure if this is the right path, I would still recommend doing the course as the people you meet are wonderful!