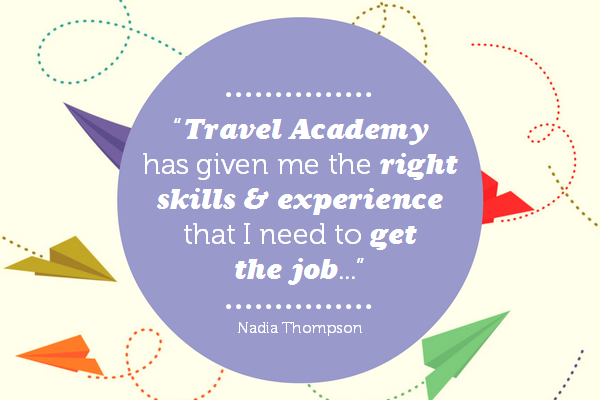 From uni to completing her training with Travel Academy, Nadia Thompson loved the change so much she went on to further her studies in travel and tourism. Now she's planning on relocating to make her mark in the industry.
1. Why did you decide to study travel / business?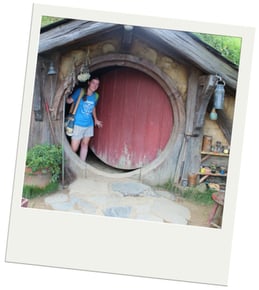 When I began my course, I was studying a Bachelor of Arts at University after changing out of an education degree and I was at a crossroads, a little bit lost with what I wanted to do with my life. I had happened across the Travel Academy when looking for job vacancies and the more I read about it, the more I related to it, so I took a leap of faith and decided to enrol.
2. Has travel always been an important part of your life?
Travel has always been a huge part of my life! I was very lucky as a kid, when I was growing up my family made a point of making every effort to take a holiday together at least once a year, whether it be domestic or international. This fostered my interest in the world, and my lust to go everywhere and see everything.
3. What were some of the highlights and challenges during your course?
My Term 1 trainer Lori was absolutely amazing and definitely fostered my interest in the area and made it grow so much huger! She was also very real though, was very honest with our class about the realities of working in the industry including some struggles and challenges that we may meet.
---

---
4. What are you up to now?
I am not currently working in the travel industry as I am looking to relocate first. I am looking to start 2017 off well by moving and applying for jobs in the tourism industry.
5. Do you think the Travel Academy gave you the skills and experience you needed to land this job?
Even though I am not currently in the position I want to be, I truly believe that the Travel Academy gave me the right skills and experience that I need to get the job I want when my circumstances are right.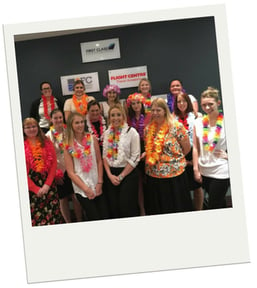 6. What's next for you? Do you have any specific career goals?
My current career goals is to get a job in the tourism industry, whether it be with Flight Centre, a hotel group or a local tourism company. I eventually want to work for Flight Centre and work my way up to being a Team Leader.
7. What advice would you give to people thinking about studying travel?
I would definitely advise people thinking about it to take a leap of faith and do it. It is something you could never regret. Travel is such a vast industry and is something that will make you become a life long learner – there will always be something new.
---