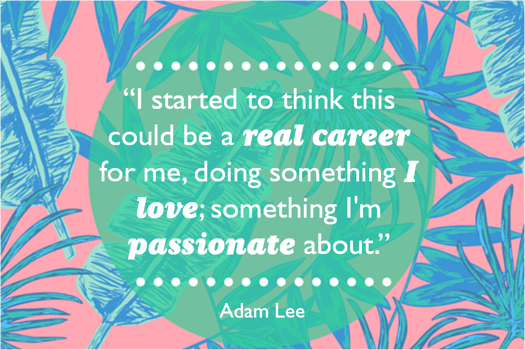 Sometimes when a door closes, a window really does open – just ask Adam Lee! After initially getting knocked back by Flight Centre Recruitment, Adam signed up to study at the Travel Academy and (spoiler alert) is now living the dream as a Flight Centre travel consultant.
We caught up with Adam to chat about his experience studying at the Academy and his favourite moments of being a travel consultant so far.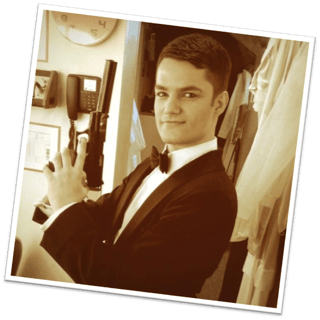 "It all started when my girlfriend said she had applied for a job at Flight Centre on my behalf. She knew I had lots of travel experience, and it coincided with our application for a partner visa (we met on the Pacific Dawn cruise ship where I had been a dancer).
I got a call back on the day of my application from Craig at Flight Centre Recruitment asking me to come along to an interview. I started to think this could be a real career for me, doing something I love; something I'm passionate about.


After the interview, Craig said he'd love for me to work at Flight Centre but thought I needed a little extra help, so he suggested I enrol in a course at Flight Centre Travel Academy.
I'm currently in my second official month at Flight Centre Capalaba Central and am surrounded by an incredible team. They have all the time in the world to help me and keep me focused on my professional goals.


I've also just taken a deposit for a $40,000 booking from one of my clients! I attended my first 'buzz night' in December as well as the Christmas Ball in Brisbane, and let me, tell you Flight Centre knows how to party!
The support here is second-to-none. I don't feel like a number within the company, which is really important to me. And with all the internal services like Moneywise and Healthwise, I feel like Flight Centre is a company that really puts its people first and profit second.
My advice to anyone wanting to study travel is to always strive to better yourself, your knowledge, your skills, and never be satisfied with yourself until you can honestly say "I did my best".
Never lose the hunger to know more and never lose sight of why you want to do this job. Working as a travel consultant, we create memories that will last a lifetime for our customers.
It's truly an incredible feeling when you create amazing travel experiences for those people who come in and see you; who want your opinion, your advice and your expertise.
I'd recommend the Travel Academy to anyone who dreams of a career in travel because they don't just teach – they inspire too!
I had an amazing trainer at the Academy who really inspired me and made me certain that yes, working as a travel agent is the job for me! So first and foremost, thank you from the bottom of my heart to Melissa Budge – without her I don't think I'd be where I am now."