Why Sherrie Swapped Life as a Stay-at-Home Mum for a Career in Travel
by FCTA Trainers on 01-Jul-2016 06:00:00
The real stories from our Travel Academy students never fail to make us feel #allthefeels, and this one is no exception!
Today we chat to Sherrie Reeves, who was the first student at our Western Australia campus to graduate from our Diploma program.


What advice do you have for anyone thinking about studying travel?
My advice would be to study with Flight Centre Travel Academy. I have done other online courses and this was by far the best.
The combination of online and in-class is what makes this course amazing. The online means you can do the assignments in your own time, while the in-class allows you to meet other students, the trainers and people in working in the travel industry.
The classroom sessions and workshops help you make sense of content that can be confusing when you look at it by yourself. You can sit down with the trainer and break it down until you completely understand it, which is something I never got with any other course.
The trainers are always there to help; they want you to succeed and are passionate not only about the industry but also about their students.
I've had the best experience with the Travel Academy and it will always be something I hold dear in my heart. I would and often do recommend it to anyone who is looking at studying travel!
Why did you decide to pursue a career in travel?
To me, travel is happiness. When you travel, you create amazing memories that stay with you for a lifetime. It's the places you see, the people you meet and the experiences you share that make travel the closest thing to pure happiness.
Travel was always a passion of mine but it was something I thought I would have to wait to do later in life. After 12 years as a stay-at-home mum of three, I woke up one morning and realised that all my children would soon be at school.
I did something I hadn't done in a really long time: I sat down and thought about me. I asked myself: what do I want to do? What am I passionate about?
I wanted a career – not just a job – and was lucky enough to have the time to work out what I wanted to do for the rest of my life.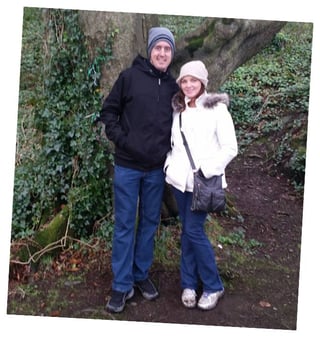 What were some of your course highlights and challenges?
My fellow students quickly became like family – they were my light at the end of the tunnel and, without their support, this course would have been a lot harder.
My amazing trainers included Ane, who made something as strange as going back into a classroom feel joyful and relaxed, and Megan, who was knowledgeable and always there to help out.
Then there was my Business Coach, Carrie. When the assignments got hard, Carrie was there to make them easy to understand. Her workshops were a lifesaver!
Without the support of these three amazing ladies, I wouldn't have been able to finish my diploma.
Apart from the assignments, the greatest challenge for me was confidence; I was always second-guessing myself. It's still a work in progress, but I've been given a major boost being the first person in Western Australia to complete the business program.


What's next for you?
The next thing for me is to have the time of my life in America, which is going to be a very big challenge as it means leaving my little family for a couple of weeks.
Once I get back, I plan on pursuing a travel career and won't stop until I land a job at Flight Centre. I now know what I want to do and how to get into the industry thanks to the feedback from my trainers.
I believe the Travel Academy gave me more than just the skills and experience to land a job in travel.
They introduced me to a world full of exciting opportunities and allowed me to meet so many interesting people in the industry, who were so kind and welcoming you just knew this was something you wanted to be a part of.