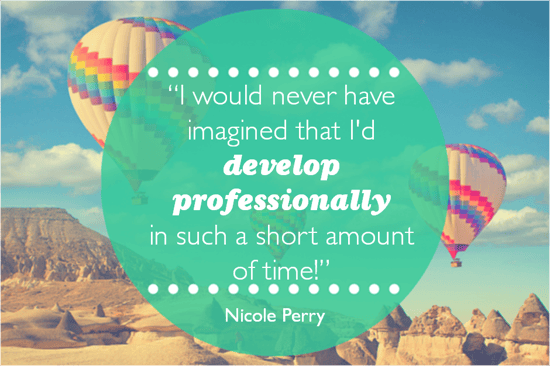 We're incredibly proud to announce that Travel Academy graduate Nicole Perry is celebrating her one year anniversary with Flight Centre! To mark the occasion, Nicole has some wise words to share with anyone thinking about pursuing a career in travel.
What advice would you give to students starting their travel course?
I would say embrace it! Learn as much as you can, and remember why you're there – because you're passionate about travel! What have you got to lose?


How has studying travel with the Academy helped you reach your goals?
I have no doubt that the Academy prepared me for my career in travel and helped me get where I am today, working for Flight Centre. It is a tough job working as a Travel Consultant, but also incredibly rewarding!
The Travel Academy helped me develop my confidence and I'm now 3IC in my store and an Insurance Guru. I would never have imagined that I'd develop professionally (especially in leadership) in such a short amount of time!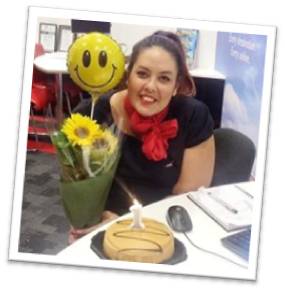 Why would you recommend studying travel with Flight Centre Travel Academy?
Studying at Flight Centre Travel Academy was so much fun. You meet some great, like-minded people and the training is both exciting and inspiring.
Even if you don't end up working for Flight Centre, the course gives you all the knowledge and tools to work for any company within the travel industry.
My decision to study with Flight Centre Travel Academy was undoubtedly the best choice I've ever made. I LOVE going to work and know that I am creating a career that will last me a lifetime.