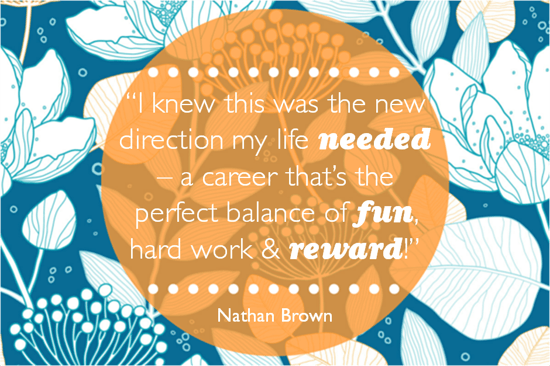 Every day beautiful stories pop into the Travel Academy inbox – it might be one of our graduates landing their dream travel job, an old-school thank you note to our incredible trainers, or sometimes (i.e. this time) a romantic tale of one of our students proposing to his girlfriend on a New Zealand mountaintop. Sorry, there's just a bit of dust in our eye...
We caught up with Nathan to chat career change, his experience at the Academy, and why he loved it so much he convinced his fiancé to enrol too!
I decided to study travel and business because...
I love listening to other people talk about their travel adventures, but the more I hear their stories the more I want to create my own. I felt like a spectator sitting in the stands, longing to be in the arena.
I've heard it's not a good idea to mix work and pleasure, but I say to hell with that! If travel makes you happy, why not work in the travel industry and get paid to talk about travel every single day?
About a year ago I was diagnosed with Bi-Polar Type II Depression. It proved a bitter pill to swallow. Among many things, it forced me to sit down and have a long hard look at myself and where I was headed, personally and professionally.
My current role in sports retail has been incredibly rewarding over the past 10 years, but I need a change. I want that spark back; I want to wake up in the morning and look forward to the day ahead.
More than anything, I want to chase that happiness I've found only travel (along with my beautiful fiancé) can bring.
At the Sydney Travel Expo earlier this year, I walked past the Flight Centre Travel Academy booth and after a short conversation with Morgan and Kate, I knew this was the new direction my life needed to take – a career that's the perfect balance of fun, hard work, and reward!
My career goal when I finish my travel course is...
One of the best parts about studying with the Flight Centre Travel Academy is that you are studying with an iconic market leader like Flight Centre Travel Group.
I was a little nervous before arriving on Day 1 of my classroom training, but I left feeling competent, confident and certain that this is the direction I want to be heading in!
I plan to apply for a retail travel consultant role with one of the brands within the Flight Centre family. My long-term goal is to work as a trainer, side by side with the amazing people who trained me at the Travel Academy.
I found the in-class training days at the Travel Academy...
The 10 days I spent at the Flight Centre Travel Academy during Term 1 provided me with an amazing learning experience. The best part was it never felt like we were in a classroom – it was such a positive, vibrant and supportive environment.
The trainers' experience in the travel industry is easy to see. They are all so personable, passionate and willing to go above and beyond to ensure their students leave prepared for a career in the travel industry.
A special mention and heartfelt thanks goes to my trainer Renee for her guidance, patience and support. Renee's enthusiasm for the travel industry was incredibly infectious.
I'm sure I speak on behalf of our collective study group (Sam, Mikhail, Jenny, Mallory, Donna, Jess and Zoe) when I say we're all better for having her as a trainer!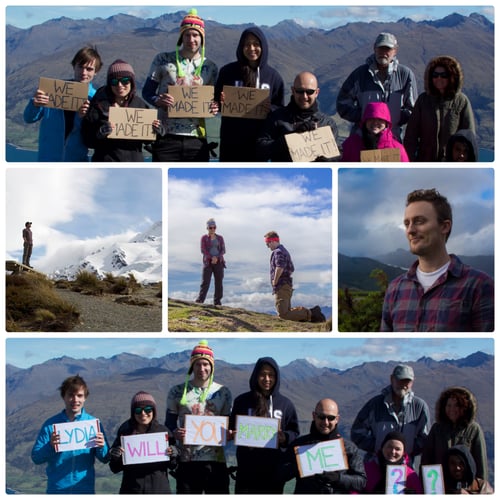 One of my favourite travel moments was...
In April I proposed to the love of my life on top of the beautiful Isthmus Peak, a short drive from our property in Wanaka (which we purchased after a memorable anniversary trip in 2015).
From the summit you have 360-degree views of Lake Hawea, Lake Wanaka and the jagged, snow capped mountains that surround.
My partner Lydia thought it was just the two of us hiking up the mountain, but I'd actually arranged for some of our closest friends and family to secretly make the trip across from Australia to meet us at the summit of the mountain, so they could be there for the big moment.
It took six months to organise, but it was so worth it.
I'd tell people thinking about studying travel...
Since finishing my first term, I haven't stopped talking about the travel industry, the places I want to go to and my career goals. So much so that my fiancé enrolled with the Flight Centre Travel Academy too!
The best advice I could give anyone who is thinking of pursuing a career in travel and tourism is to take the leap and enrol with the Flight Centre Travel Academy. You won't regret it!