Meet The Trainers: QLD's Matt Kahler
by FCTA Trainers on 30-Sep-2015 09:00:00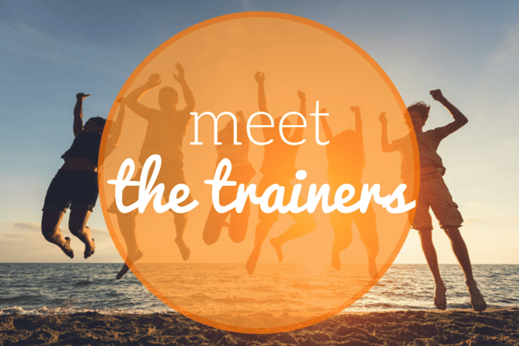 Our trainers at Flight Centre Travel Academy are one of our greatest assets, bringing a wealth of industry expertise to their students every day. Meet Queensland's Senior Trainer, Matt Kahler.




"Over my six years working with Flight Centre, I've always been intrigued when people say "Life as a travel consultant must be so glamourous!"
Everyone seems to know a travel agent who is always jetting off to somewhere beautiful for 'business.' It makes you think: is a career as a travel agent really all it's cracked up to be?
If you're wondering if travel careers are legitimately enjoyable, rewarding and sometimes glamourous my answer is simple: YES IT IS!


It's not always as glamorous as it sounds. It certainly demands a lot of work and plenty of training, but the travel perks are pretty hard to beat.
During my time working in travel, I've scored some incredible travel deals that have allowed me to visit more than 35 countries; used companion discounts for my friends and family; jetted away on 'famils' to new resorts and hotels; and have met countless amazing people over the years.
Like any job, you get out of it what you put into it. You'll earn more if you work longer and harder than just clocking-on and clocking-off. It will also enable you to provide your clients with much better service than your competition.
You'll enjoy more rewards if you earn more income for the business (a lot of companies run on commission), and unlike most jobs, every day working as a travel agent involves new challenges, new people, and plenty of excitement!"


Quick Hit


What's your role at FCTA? Senior Training Facilitator. I joined the Travel Academy in 2013.
Where were you previously? Team Leader at a Flight Centre retail store for four years.
Travel highlight: Proposing to my wife on the Great Wall of China.
Ultimate travel destination: Nepal; conquering the climb to Mt Everest Base Camp.
Words to live by: I choose to live by choice, not by chance; to make changes, not excuses; to be motivated; not manipulated; to be useful, not used; to excel, not compete; I choose self-esteem, not self pity. I choose to listen to my inner voice, not the random opinion of others.