Julia Starts To Turn Her Love of Travel Into a Career
by Julia on 01-Aug-2023 09:43:33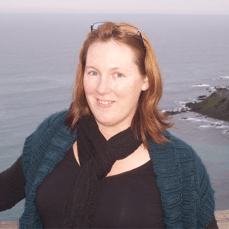 Julia is on our Flight Centre Travel Consultant pathway and after working as a retail manager and raising her kids, she has now decided to turn her love of travel into a career - something she has always wanted to do! We interviewed her to find out why she chose to study with us and any tips she has on studying in general.
Why did you decide to study the Travel and Tourism Diploma with Flight Centre Travel Academy?
''I have always wanted to work in the travel industry and decided now was the right time to pursue that dream'.
What are you enjoying the most about the course?
'I am really enjoying engaging with likeminded people who are just as enthusiastic about travel as I am. The energy and passion that the facilitators have is amazing'.
How do you fit study into your life?
'My two children love to tell people that when they are at school so is Mum! I try to keep my study within school hours as it is quiet and no distractions'.
What advice would you give to future students?
'My advice to future students is to enjoy what you are doing. Ask questions, use the resources, do further research yourself and attend class if you can because it is great to connect with others'.
Is there anything else you would like to add about your journey so far?
'I have thoroughly enjoyed my journey so far. I have met some wonderful people, made some new friends and learnt a lot about the travel industry. I am really looking forward to continuing my studies and beginning work within the industry'.