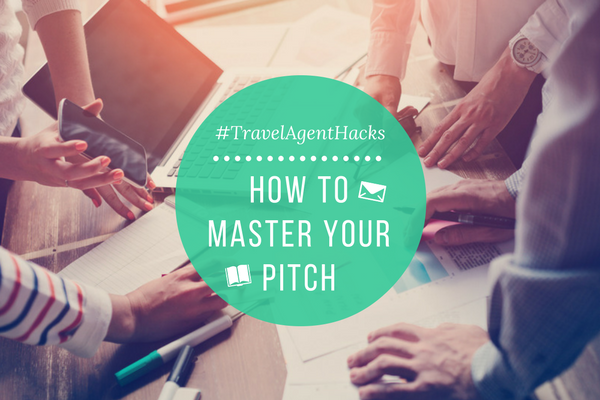 Our #TravelAgentHacks series has been leading towards this very moment… how to master your sales pitch.
We've provided tips on becoming a destination specialist, personalising the booking experience and building rapport with clients.
Now it's time to use these skills and more to master your sales pitch and close the deal.
Remember, all of our tips come from our new short courses range, tailor-made to specific areas of the industry and suited to an anybody who wants a taste, re-fresher or kickstart in the travel industry.
Why is it important to master your pitch?
People are surrounded by sales pitches from the moment they wake up and take the milk out of the fridge until they switch off the TV before bed. How are you going to be the modern-day Don Draper of travel and stand out from airline discount emails, packaged holiday sales flyers and online mystery deals?
Remember almost anyone can go on the internet and find a good travel deal. To compete with these deals and other agencies you need to be able to sell your expertise as well as the deal. That is, the benefits of booking a holiday with you and all the travel knowledge you bring to the table.
Mastering your pitch means you can confidently show your potential client just what benefits they will get from booking a holiday with you - well beyond the pricetag. This is when you show them you're the best person to give them the best possible travel experience.
---

---
How to master your pitch
Compared to an average pitch, a mastered pitch features the following elements:
Truthful, succinct and clear with key messages
Personalised to the client and the situation
Styled to suit the communication channel - ie on the phone versus email or in-person
Highlights the benefits, not just the features
Clearly demonstrated to the customer you can meet their needs
Find out more...
Enrol in our three-day Successful Sales Techniques short course where you will develop the confidence and skills you need to be a successful travel agent. Build rapport with your customers, understand the sales process and sell what your customer really wants!
---