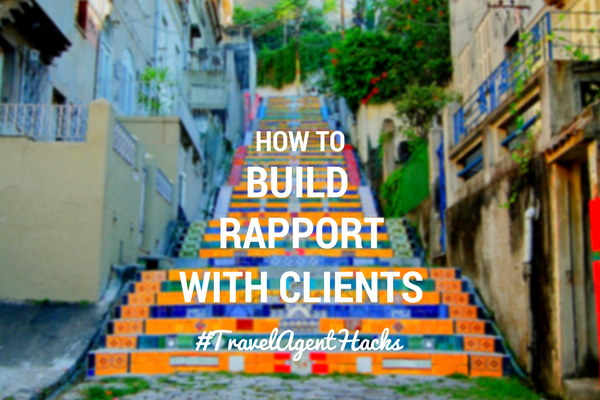 Do you want to remind someone of the stereotypical used car salesman ready to pounce on them with a lemon?
Probably not. Instead you need to develop a good rapport with your clients. It's much more effective than the endless contrived conversations oozing desperation for a sale technique.
Welcome back to our #TravelAgentHacks series - created to give you the best tips and tricks for your career as a successful travel agent.
By now, you should be well on your way to becoming a destination specialist and have a few hacks up your sleeve when it comes to personalising the booking experience.
Now let's focus on your relationship skills.
Remember all of our tips come from our new short courses range, tailor-made to specific areas of the industry and suited to an anybody who wants a taste, re-fresher or kickstart in the travel industry.
Why develop a good rapport with clients?
Any good salesperson should know how to connect with people - and that's where building rapport starts. Building that connection helps people to not only get to know you, but even like and trust you.
If you can build this relationship then clients will feel more comfortable sharing what they want to do with you. See where we are going here?
---

---
How to build rapport with clients...
Start by being genuine, warm and friendly. If you're asked something you don't know the answer to, don't make it up on the spot - be honest and tell them you can find out for them. Show your potential client you are genuinely interested in giving them the best possible travel experience.
Overall, you need to be able to read the situation and be able to identify customer types in a sales environment. If you sense the person is in a rush, don't idle on the chitchat - just get down to business. Likewise, if they've just started researching their dream holiday, make sure you take the time and effort to meet their needs. Offer suggestions, give them a magazine to take home or follow up with an email containing links to some great websites and blogs.
Find out more...
Enrol in our three-day Successful Sales Techniques short course where you will develop the confidence and skills you need to be a successful travel agent. Build rapport with your customers, understand the sales process and sell what your customer really wants!
---