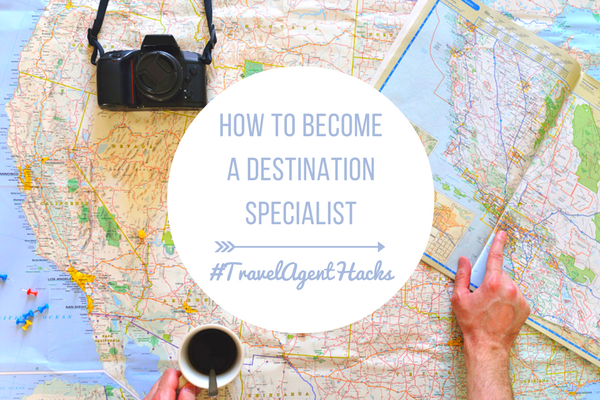 Do you know how to develop great rapport with people? What about master a pitch or personalise a booking experience?
All of these skills are vital if you want a long and successful career as a travel agent.
To celebrate our new short courses range, which teaches you all of the above and more, we're launching our #TravelAgentHacks blog series.
Here you will find some of the best hacks from these fantastic new courses, in particular our three-day Travel Trends and Insights course.
Let's start with why and how it is important to be a destination specialist…
Why become a destination specialist?
To be a successful travel agent in the current market it pays to have a niche or two or three. This means becoming a destination specialist who knows everything you need to know about travelling to a select few countries or regions.
For example…
'You're planning a backpacking tour through the US and Canada? I know an amazing, super knowledgable and helpful travel agent who specialises in these destinations and can get you a great deal off the beaten track!'
Yep - you want to be that amazing, super knowledgable and helpful travel agent. And not just for the referrals.
You want to ace client experiences and have them coming back to you for more. Because no one knows their cherry blossoms from their Harajuku girls in Japan like you do.
---

---
How to become a destination specialist
Whether it's England, India or an entire continent - get to know your places intimately. Tell yourself you're going to be the leading expert for your destinations and become it.
It just may happen you grew up in Fiji, spent a gap year working on a yacht off the coast of Croatia or have always been fascinated with everything about China. Well there's your first destination to specialise in and you already have an inside knowledge advantage.
If you're working for an agency, ask your boss what destinations are lacking specialists in your team and ask to become the go-to for all travel to, say, Thailand, Vietnam, Laos and Cambodia.
Tell them you want to help the broader travel agency make sure customers can walk into the store and get great service no matter where in the world they want to go.
If you see a gap, especially for popular destinations, don't be afraid to pitch it the idea of you becoming the specialist for that country to your boss. You will have to prove to them you know your stuff first.
Do your research! Be sure to stay up-to-date with the latest news of new festivals and exhibitions to political stability, public holidays and weather warnings that could impact travel. Subscribe to everything. If possible, go there and explore. Be ready to give your clients the best experiences possible from start to finish.
Find out more...
Enrol in our three-day Travel Trends and Insights course where you will develop the confidence and skills you need to be a successful travel agent. Build rapport with your customers, understand the sales process and sell what your customer really wants!
---