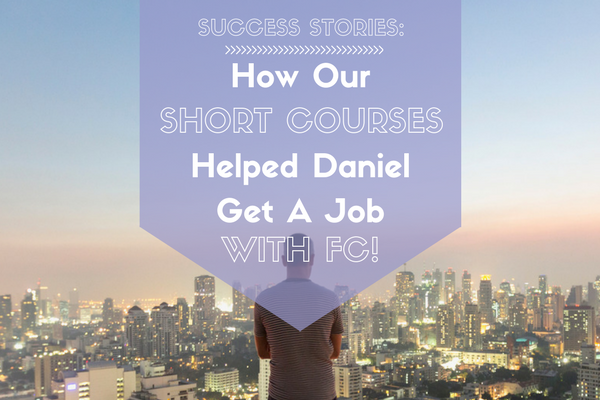 From Logistics Management to Flight Centre Sandringham - our Short Course bundle graduate, Daniel Hills, is now living out his dream as a travel consultant for Flight Centre!
We all know that one person who works so hard for a job they don't love only to find themselves standing in the same place in a year's time.
Our graduate Daniel was this person. His frustrations and career limitations are what pushed him to pursue his passion for travel and enrol in our 3 Short Courses. Now he's working for Flight Centre and getting recognised for all his efforts! We sat down with Daniel to hear his success story...
1. What made you want to start a career in the travel industry?
My previous jobs did not reward me quite like what Flight Centre can. I would get bored in my previous roles and was seeking a challenge of running my own business.
Along with my passion for travel and desire for opportunities for further travel, all paths led to role within the travel industry. I thought to myself "what is the most well know travel company in Australia"? The answer was Flight Centre. Seven weeks later, I'm now a qualified Travel Agent, running my business out of Flight Centre Sandringham!
2. Why did you choose the Travel Academy?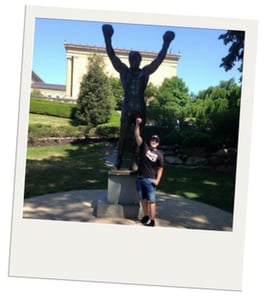 I applied for a position with Flight Centre several times and could never make it past the phone interview stage. I started thinking that I needed some extra training to get past that stage.
This landed me in the arms of Flight Centre Travel Academy and my beautiful trainers Jane and Davina. They taught me as much as they could possibly teach me and guided me through the process. This got my foot in the door and immediately after I completed the courses, I landed an interview.
3. What was the highlight during your study with us?
The ongoing support that everyone in the Travel Academy offered me! Every day in class was engaging and I really looked forward to each day I was there.
---

---
4. Was it 'worthwhile' doing our courses?
Absolutely - I landed a job from it! From the Short Courses, I had an upper hand in the Welcome Aboard Training (the training you receive after landing the job) because I had already touched on many things that are required to graduate.
5. How did you find out about your Flight Centre position and how did you find the interview process?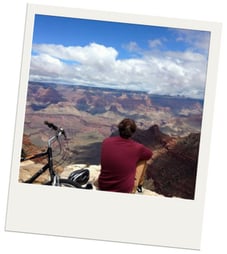 Hayley from FC Recruitment was great! She called me the Wednesday after I graduated from my Short Courses and organised an interview for the Thursday. I went into the interview and was welcomed with friendly faces and warm smiles. I smashed the interview and then later that day, received a call telling me I've got the job with Flight Centre. I was in store the next day!
6. If you could share one piece of advice for others looking to get into the industry, what would it be?
Only 2 percent of those that apply actually get the job. You need to exit your comfort zone and throw everything you've got at this position and show them what you've got to offer.
Great job Daniel! You're an inspiration for all other people out there looking for a reason to follow their passion for travel and start their new career.
---
You can start your dream career in travel too! Check out our courses: