Graduate Skye chats about her student journey, and how she took her studies to new heights with Sofitel Noosa Pacific Resort!
by Alannah Kanowski on 11-Jan-2023 10:16:48
As a high school graduate, Skye wasn't sure exactly what she wanted to do, but she knew one thing; she loved travel. Hear about how she took launch with Flight Centre Travel Academy!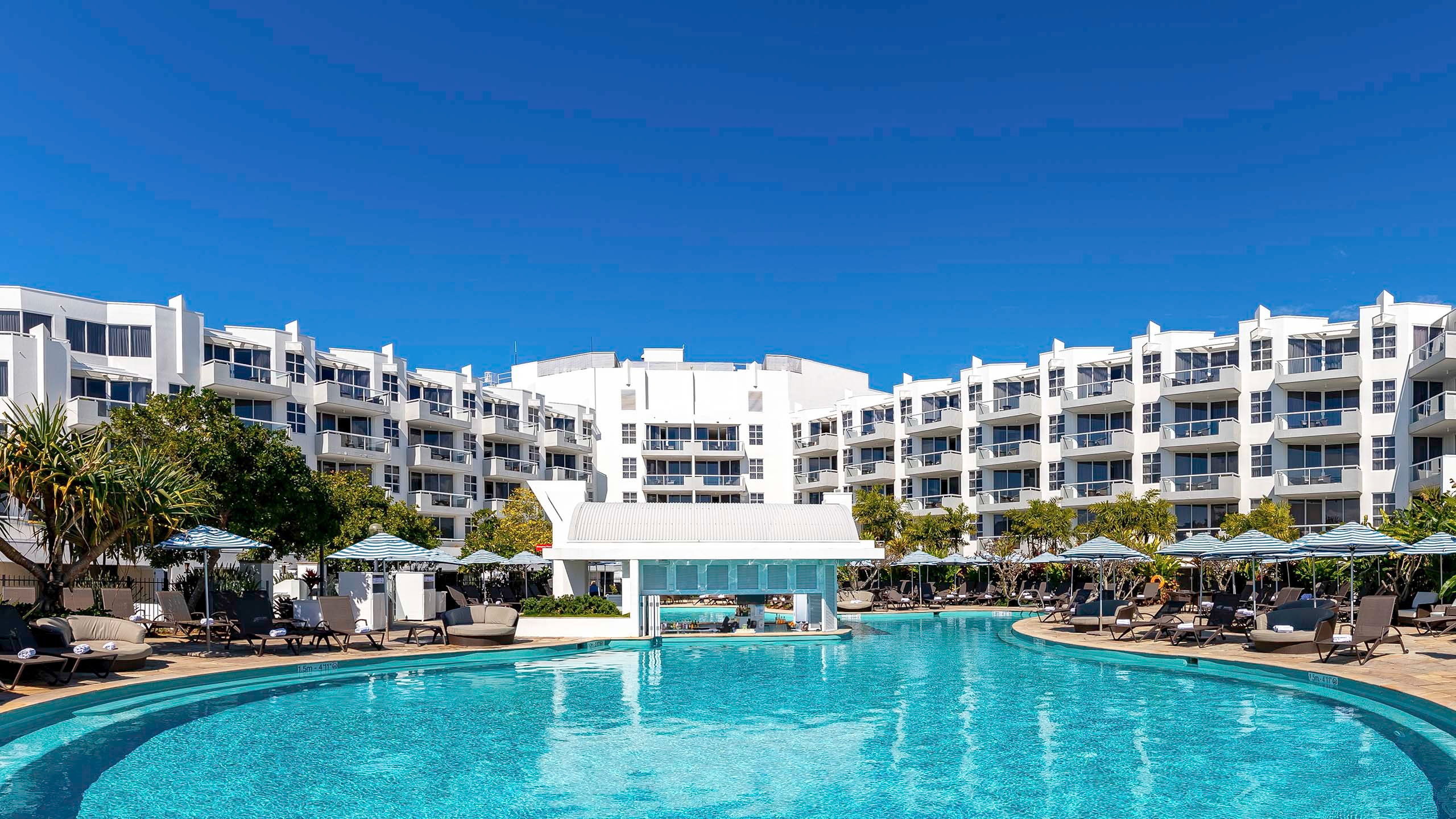 Sofitel Noosa Pacific Resort
When was it that you started the Diploma of Travel and Tourism and what made you make the decision?
I started my studies with Flight Centre Travel Academy in 2021 during the pandemic. As a freshly new high school graduate I was not sure where I wanted to go or what I wanted to study. I came across an Instagram ad which offered opportunities to work and study, through Flight Centre Travel Group and Accor. I have never heard of a program like this before and I thought it sounded too good to be true. However, after placing my online enquiry, I received a call from the Flight Centre Travel Academy team and was set up with an interview, all within the same month. This ease and proactiveness is truly what sold me on proceeding with the course.
How did you find the process of getting started?
Considering the world was struggling due to the global pandemic and being fresh out of high school, the thought of getting a job scared me. A career in tourism was daunting at the time but with the guidance and advice of the team, they made everything run so smoothly for the remainder of my employment and studies. I had a facilitator on the phone to help guide me through my future units, I had the program leader by my side at the interviews with Accor, I had a manager teach me my new role and I had consultant available for support when I needed. There was always support available to me when I needed it, no matter the question.
What surprised you throughout your studies? Was there anything you loved and didn't realise you would? What were some challenges you faced? How did you balance these?
I did actually enjoy the online studying aspect. This gave me flexibility and a healthy work-study-lifestyle balance. I found that I loved the Sustainable Tourism subject and learnt how the travel sector navigated its way through COVID-19 and the strategies they had in place to help bounce back.
I found participating in the day classes challenging at times due to my work schedule. However, all the classes were followed with Q&A discussion boards, and all classes were recorded. Meaning I always had access to the resources needed at a convenient time for me. This accessibility of resources and support helped me maintain the work-study balance I was after.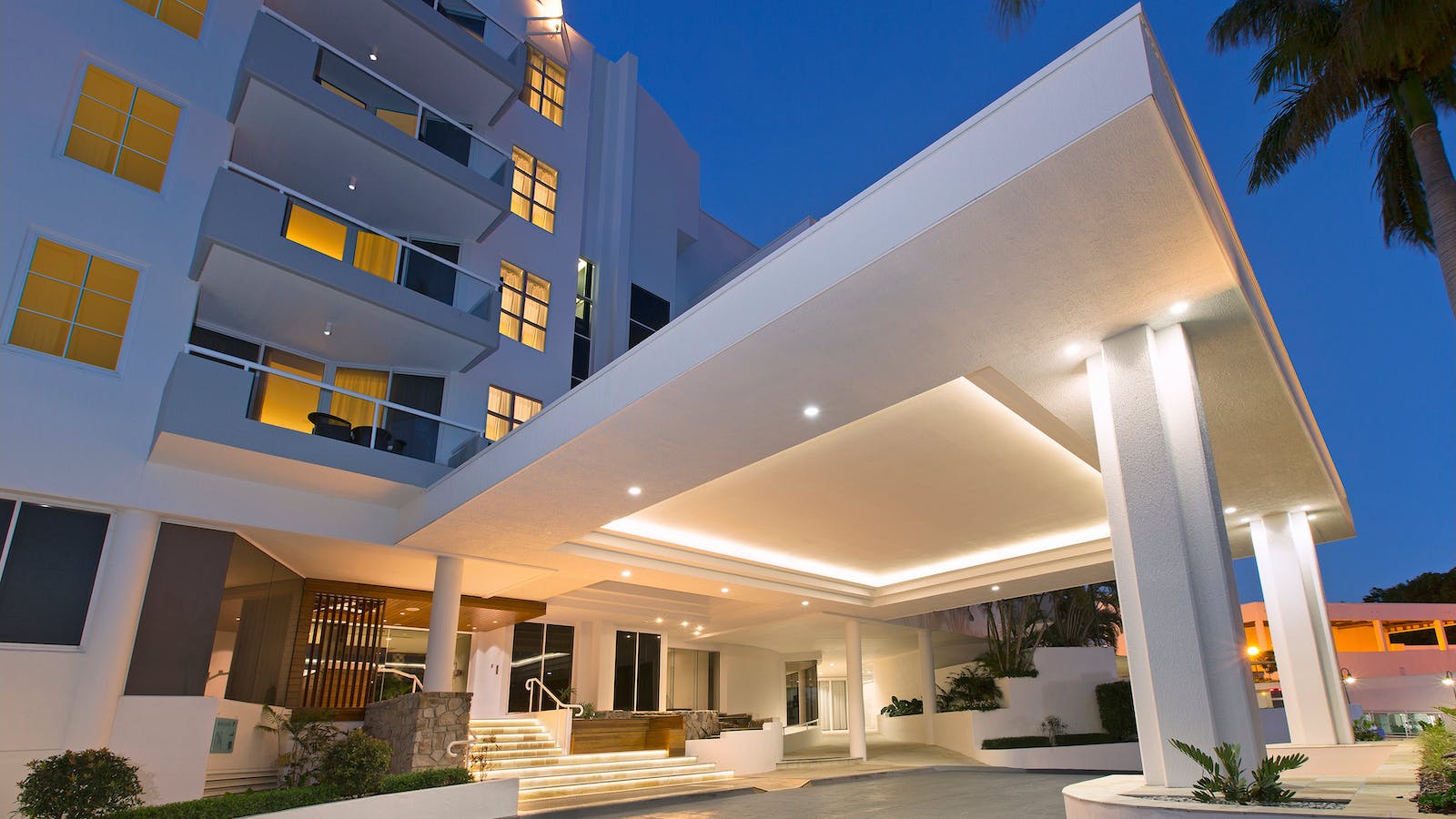 Sofitel Noosa Pacific Resort entrance
What was it like living in Noosa and working at the renowned Sofitel Noosa Pacific Resort?
I found myself waking up on the beach every day before my shift. I made lots of friends and shared memorable experiences. I also really enjoyed the flexibility and freedom I was given by choosing the program. It is very self-driven, and I have been given a variety of opportunities within the industry since graduating.
To discover how you get set yourself up for success in the travel and tourism industry like Skye, check out our Pathways today!