Christine's Story: From 24 Years in Banking to a New Career in Travel
by Ashton Rigg on 01-Aug-2016 06:00:00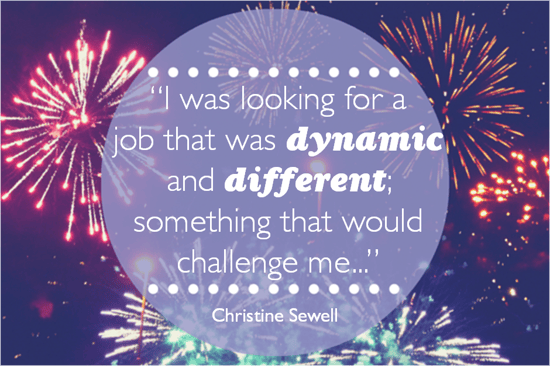 Our courses at Flight Centre Travel Academy are one-size-fits-all; you might be fresh out of high-school or chasing a mid-life career change; you might be the kind of guy who dreams of running his own adventure travel company, or a gal who sees herself taking off with an international airline.
Today's student success story comes from Christine Sewell – Travel Academy graduate and Senior Travel Consultant at Flight Centre Cleveland.
Christine not only proves it's never too late to change direction, but also that there's nothing more rewarding than a job that challenges and inspires you every day!
Hi Christine! Thanks for chatting with us. First of all, what made you decide to change careers and study travel?
I worked in banking for more than 24 years, the mining industry for three years, ran my own business, and finally just wanted a change.
I was looking for a job that involved customer service but was dynamic and different; something that would challenge me, allow me to continually learn and work in a team environment.
Tell us about your experience at the Travel Academy...
One of the best parts of the travel course was being in the classroom with others on the same journey, and also having the support from the trainers.


The challenges were really self-inflicted as I completed two certificates and two Diplomas in about six months.
I had a goal of completing the courses, travelling overseas for seven weeks, then working at Flight Centre – all of which I achieved!
Do you feel the Travel Academy helped you start a new career as a travel agent?
Definitely! Being exposed to Flight Centre and other industry-related opportunities was a great chance to really determine whether the job I was aiming for was worthwhile and achievable.
The course content was great as well, especially all the legislative aspects, cultural differences and the technical side of planning events and holidays.


I was always driven to work for Flight Centre and I'm really thankful I chose the Travel Academy to help me get there.
What's something about working in travel that has surprised you?
The flexibility and the ability to manage your own business; you have the support structure there but ultimately pave your own path to success.

While we manage our own businesses individually, the team strength and support is always there. It's the best of both worlds!
This job has all the good, bad and ugly of customer service, but also provides a whole lot of rewards – not just in a monetary sense.

I love it when my customers treat me like part of the family and come in with gifts or great feedback from their holidays.
Also, t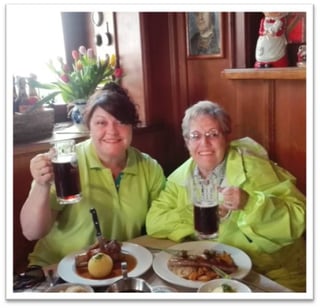 he travel opportunities with this job are amazing. I've just returned from an APT European river cruise to Dubai, Amsterdam and Budapest with my Mum.

It was a once-in-a-lifetime opportunity that wouldn't have been possible if I didn't have this job with Flight Centre.
Has travel always been an important part of your life?
I love travel and had tripped around before I started working as a travel agent – to the USA, Indonesia, the Cook Islands, Japan, Singapore and domestically as well – but it was actually other members of my family who got to travel a lot. I was always envious of them!
What's next for you? Do you have any specific goals for your career in travel?
Right now I'm happy to stay where I am, given my age of 46. I've managed large teams and held senior management roles previously, so for now I'm more than happy to just do the best I can, enjoy the relationships I have with my customers, make the most of the travel opportunities and support my team.
What advice would you give to people thinking about studying travel?
If you love customers and challenges, are eager to learn new things every day, and manage your own business and earning potential – go for it! Nothing is never achieved by not giving it a go.