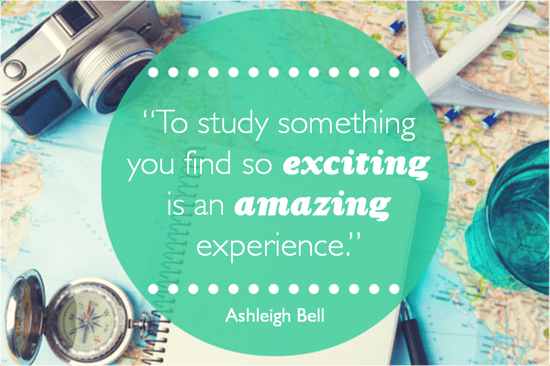 "I have always been drawn in by the red and white; the bright lights and beautiful glossy brochures of a million-and-one places I dream of seeing.
To me, walking into a Flight Centre store feels like Christmas morning. I have booked many amazing adventures through them and have always been blown away by the personal service, enthusiasm and professionalism of the consultants who have put my dreams into real-life vouchers, tickets and experiences.


My love of travel started when I embarked on my first overseas journey to India – a land of colour, culture and crazy taxi drivers.
I have a background in teaching (the trip to India was to volunteer and teach in a village school for a month) and sadly I discovered some students have no clue about the world around them.
I longed to open my students' eyes to the culture of other places, the food, geography and different ways of life.
After five years of teaching I decided that I wanted to make a change to a career in travel. I applied for jobs at Flight Centre, but wasn't successful. Not to be discouraged, I made several enquiries at the Flight Centre Travel Academy, but somehow each time talked myself out of it.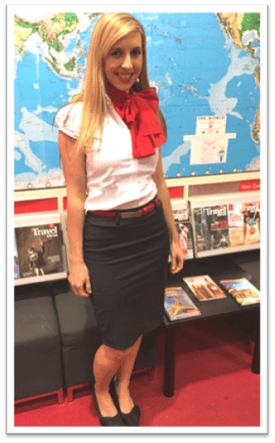 I was nervous about changing jobs and studying again, and was concerned about becoming a travel agent having no sales experience. Finally one day, after another call to the Travel Academy, I just decided to do it!
I enrolled into the Diploma program – I mean why not? That's what VET FEE-HELP is for right?!
While continuing to teach, I studied at the Academy. It was hard work. There were a lot of late nights doing assignments, but I loved it. To study something you find so exciting is an amazing experience.
After almost a year I completed my studies. I was worried about what was next, but the amazing team at the Academy continued to support and encourage me, and in no time I was offered an opportunity to interview for a job with Flight Centre.
Receiving the call to say I was being offered a position was one of the most exciting moments of my life!


I'm now working for Flight Centre in a store at Taigum and every day I wake up so excited to go to work (okay, I'll be honest: I'm just as excited to put on that red scarf).
I still have so much to learn but I'm up for the challenge. My team at Taigum have been amazing and I feel so supported.
I'm sharing my story because I want to encourage you to chase your dreams. Do not be discouraged by a 'no' here and there. Persist! There are always other ways to get to where you want to be."