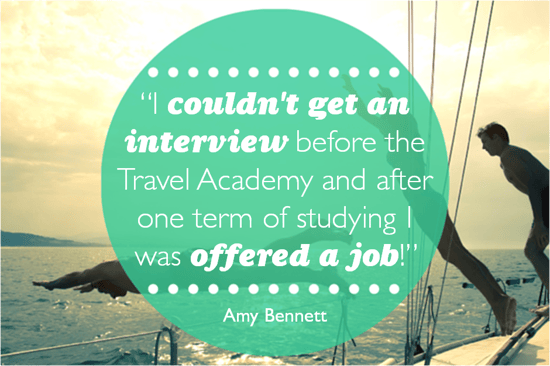 There's a world of career choices out there when you study travel. You might choose to work for an airline, take an overseas working holiday, become a cabin crew member or, like many of the graduates at Flight Centre Travel Academy, become a travel consultant!
Working as a consultant offers plenty of options too, allowing you specialise in whatever area you're most passionate about. For Travel Academy student Amy, this niche was cruising.
What made you decide to enrol in a travel course?
I found my life was getting a little boring; I was going to the same job day in day out, and doing the same things. I really wanted something to look forward to, and something that would change every day.
I started at Flight Centre Travel Academy because I couldn't get a job in travel at the time with the qualifications I already had.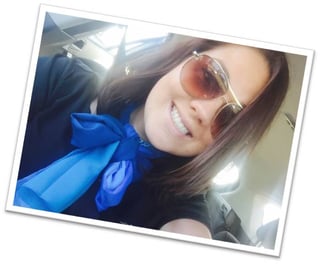 What is your current role in the travel industry?
I'm currently a travel consultant at Cruiseabout Rouse Hill. I started just one month after I completed Term 1 of the Diploma of Business.
In my first month I sold 48 cabins – my target was 10! I have an amazing team backing me and still have the support from the Travel Academy trainers.
Do you think the Travel Academy gave you the skills you needed to land this job?
Definitely! I couldn't get an interview before the Travel Academy and after one term of studying I was offered a job.

During the first two weeks as a consultant I learnt so much about the job and myself.



Have you always had a passion for travel?
My parents had always taken my brothers and myself along on cruise holidays, and from the first cruise I went on I was hooked!
I don't think there's a particular memory; I think it was the fact that I was going on so many cruises I knew that's what I loved and that becoming a cruise travel agent was what I wanted to do.
What were some of the highlights during your course?
The highlights of the course were learning the ins and outs of working in the travel industry, and also listening to the trainers tell stories about their individual roles and the positions they held.
What is one thing about your job that has surprised you?
Flight Centre recognises you for great achievements. They have a fantastic work-life balance and they really look after their employees.