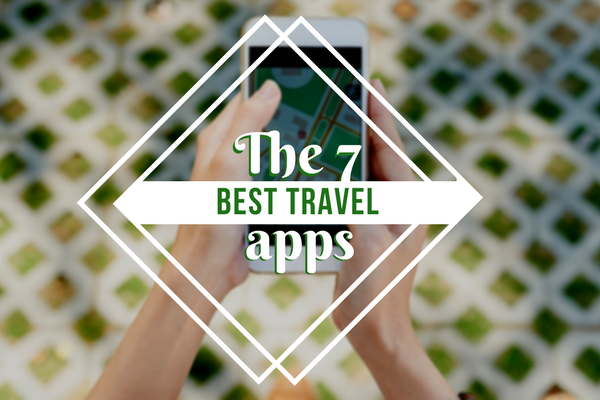 Travelling has never been easier! With apps, we're able to navigate our way around busy streets, find the best places to eat and book accommodation on the spot...
And what better way to impress your clients than recommending these types of travel apps to help make their holiday easier. We've put together the 7 best apps that'll wow the socks off your clients. Check them out!
#1. Uber
Request a car to collect you from the bar and take you back to your hotel with the click of a button! Because no one likes taking the bus home after a long day of exploring (...or boozing). Uber is a must-have app when you're abroad.
#2. Google Maps
Another essential for anyone heading abroad. Google Maps will be your best friend, navigating your way through the streets of any city in the world.
#3. Citymapper
Following on from Google Maps is Citymapper. It's one of the best apps to find and utilise the public transport system. It recommends the fastest way to get to your destination - either via bus, train, subway or ride-share!
---

---
#4. PackPoint
Thinking about what you need to pack? No need with PackPoint. PackPoint looks at the dates you're travelling, the weather forecast, the activities you have planned and uses this to create a list of items you should pack! #win
#5. TripAdvisor
The TripAvisor app is the perfect travel companion. With millions of reviews, opinions, videos and photos, you'll be sure to find the best-of-the-best when abroad. You can also use their "Near Me" function to find well-reviewed places literally near you. No more bad meal experiences - yes!
#6. Google Translate
Speak the local lingo with Google Translate! If your international language skills are lacking (like ours), do yourself a favour and download Google Translate. Simply type in your sentence, select the language for translation and BOOM, your translation appears!
#7. WhatsApp
Stay in touch with friends and family, anytime and anywhere with WhatsApp. It's a "free" message service that uses the internet to send messages or call. The only catch is your friends and family have to install the app too in order to communicate. Our tip, use it while you're in free Wi-Fi zones to really save those $$$.
So that's a wr-app!
Not only will these handy apps enhance your own travel experience, but it's tips like these that will give you the edge as a travel consultant!
---
Want to know more about our Diploma of Travel & Tourism?